10 Best Valentine's Day Marketing Tips to increase your sales with Vepaar
Valentine's Day – the holiday of love, is rapidly approaching. As a matter of fact, people all over the world spend a lot on this special day to send gifts to their loved ones. This is an excellent chance to increase sales.
Need some Valentine's Day ideas? In this article, I share the 10 best Valentine's Day marketing ideas to boost your sales with Vepaar and, why not, to make your customers fall in love with your store and products.
With the right Valentine's Day marketing campaigns, you can reach all kinds of audiences: couples, single people, pet owners, etc.
Because we know how daunting it can be to come up with ideas, we have gathered the most successful Valentine's ads to inspire and help you create the perfect marketing campaign for your online store. Enjoy!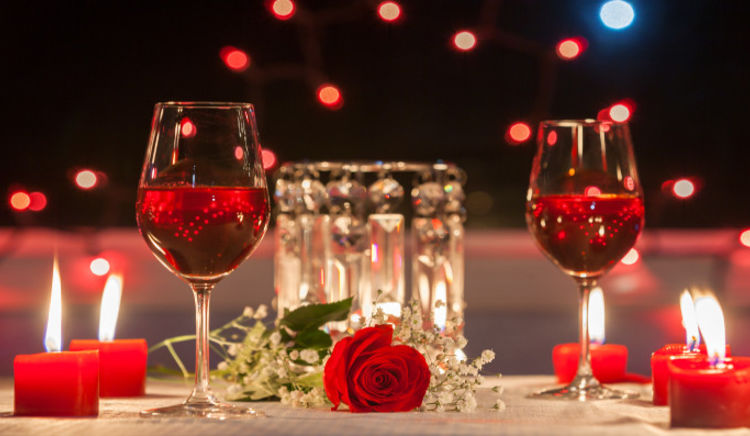 The importance of starting early cannot be overemphasized. This allows you to be sure you have everything you need (you don't want to risk making your customers wait), and if you're still not getting the results you want, you can step back and improve your marketing process.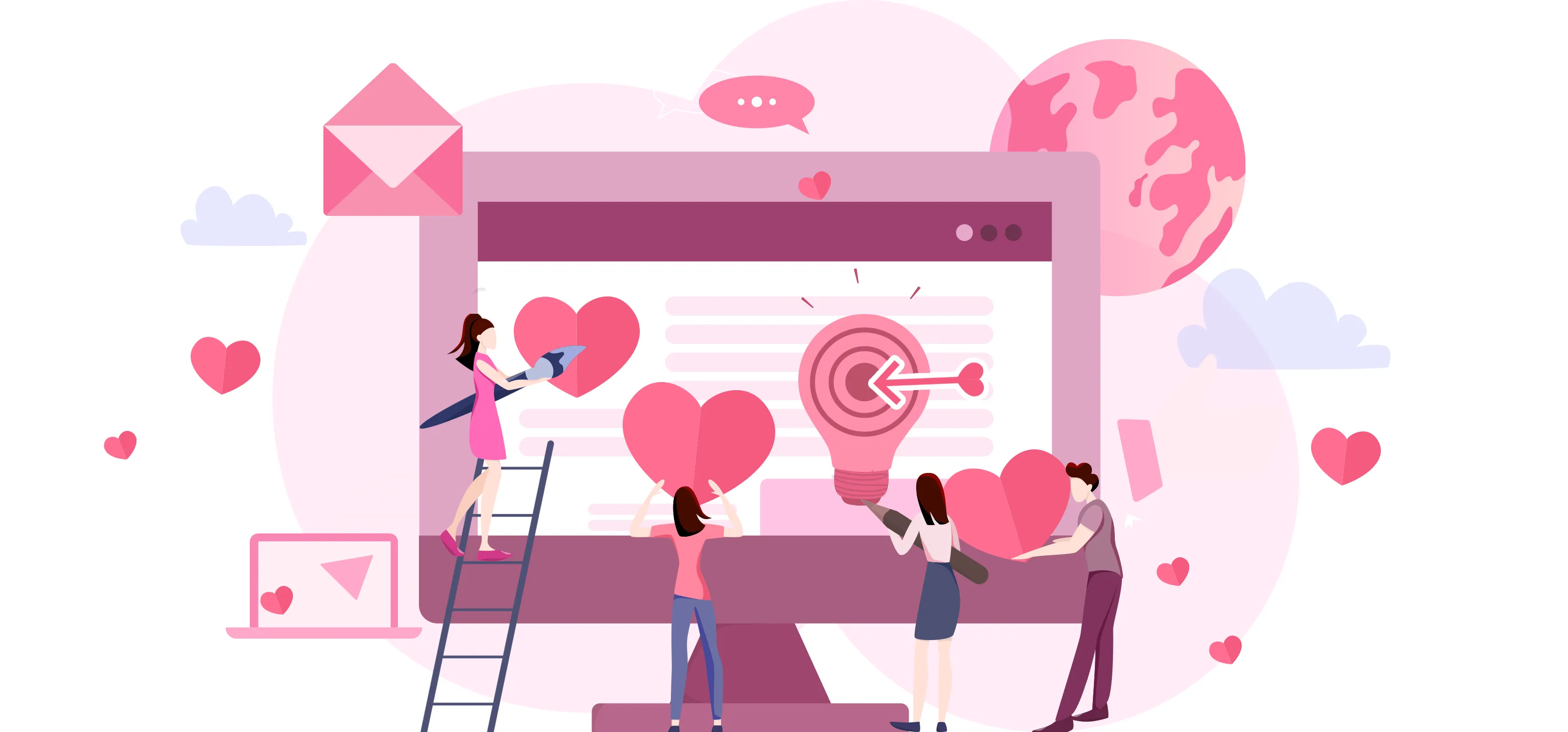 In any marketing strategy, it is important to take into account the data of the previous years.
By looking back, we can tell what worked and what did not: strategies in social networks, site images, offers, among others. You can also find out your star products and run offers on that.
How does Vepaar help you in reviewing the analytics of your historical data?
Vepaar provides a dashboard of your store where you can choose a date range and view the stats. Additionally, it will highlight the best clients and products.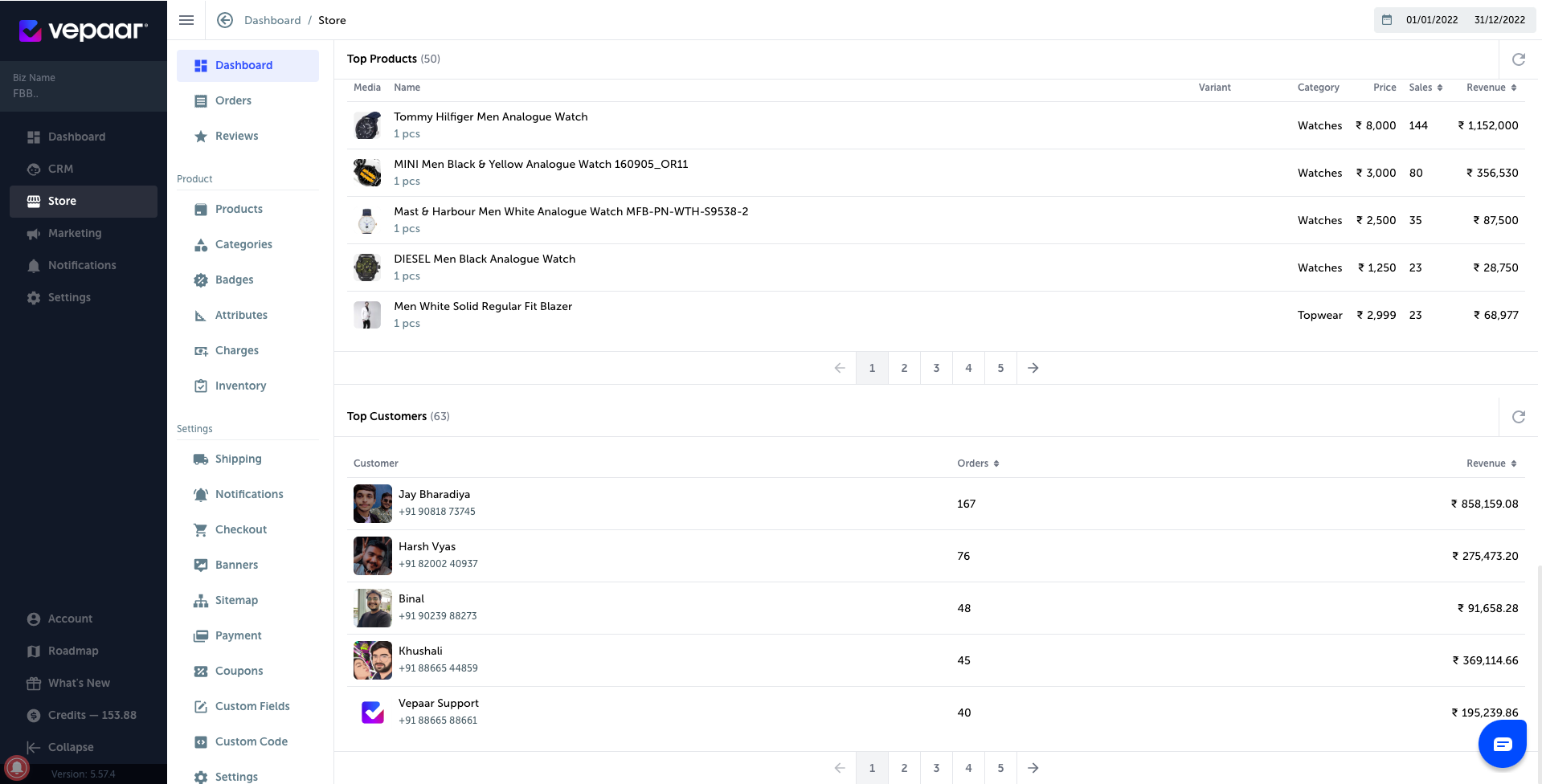 Decorating the online shop is the next action to do. For Valentine's Day, we can add a romantic touch to our shop to emotionally engage our users and enhance their purchasing experience.
Simple but excellent suggestions include a heart-shaped banner with a welcome discount code or a red or pink banner in the homepage header. You can create a coupon code in the Vepaar store as well as upload various homepage banners.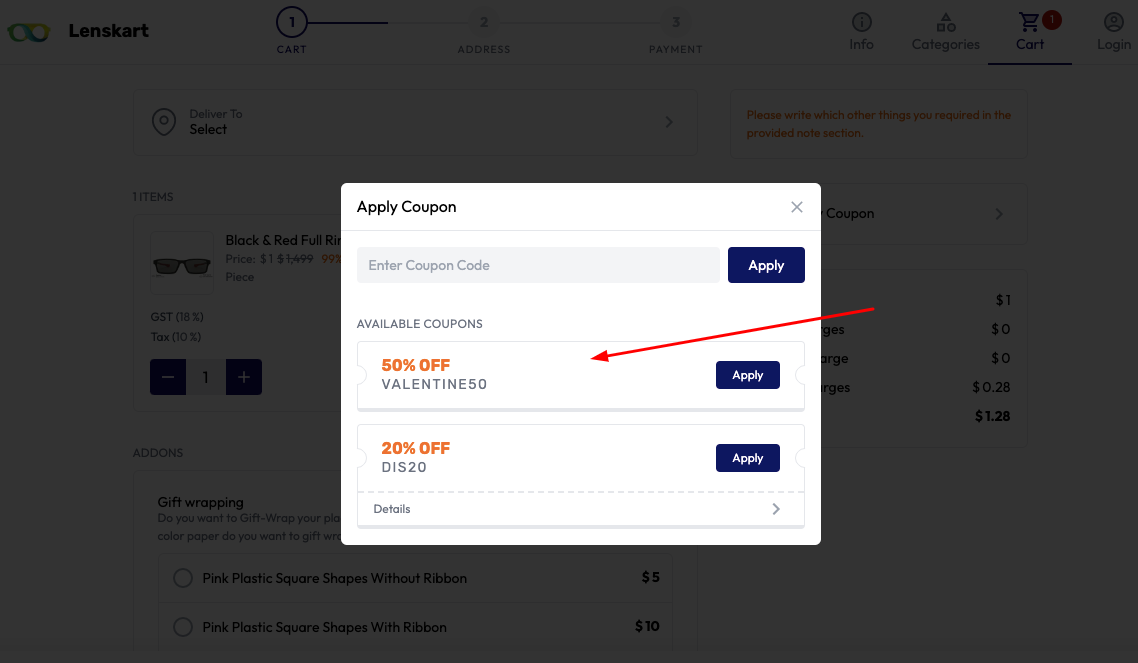 But don't just focus on the appearance of your website; share love on social media as well. If the user sees your profile picture change or some content related to the event, they will be drawn in and will likely visit your shop and look for special offers or promotional packages.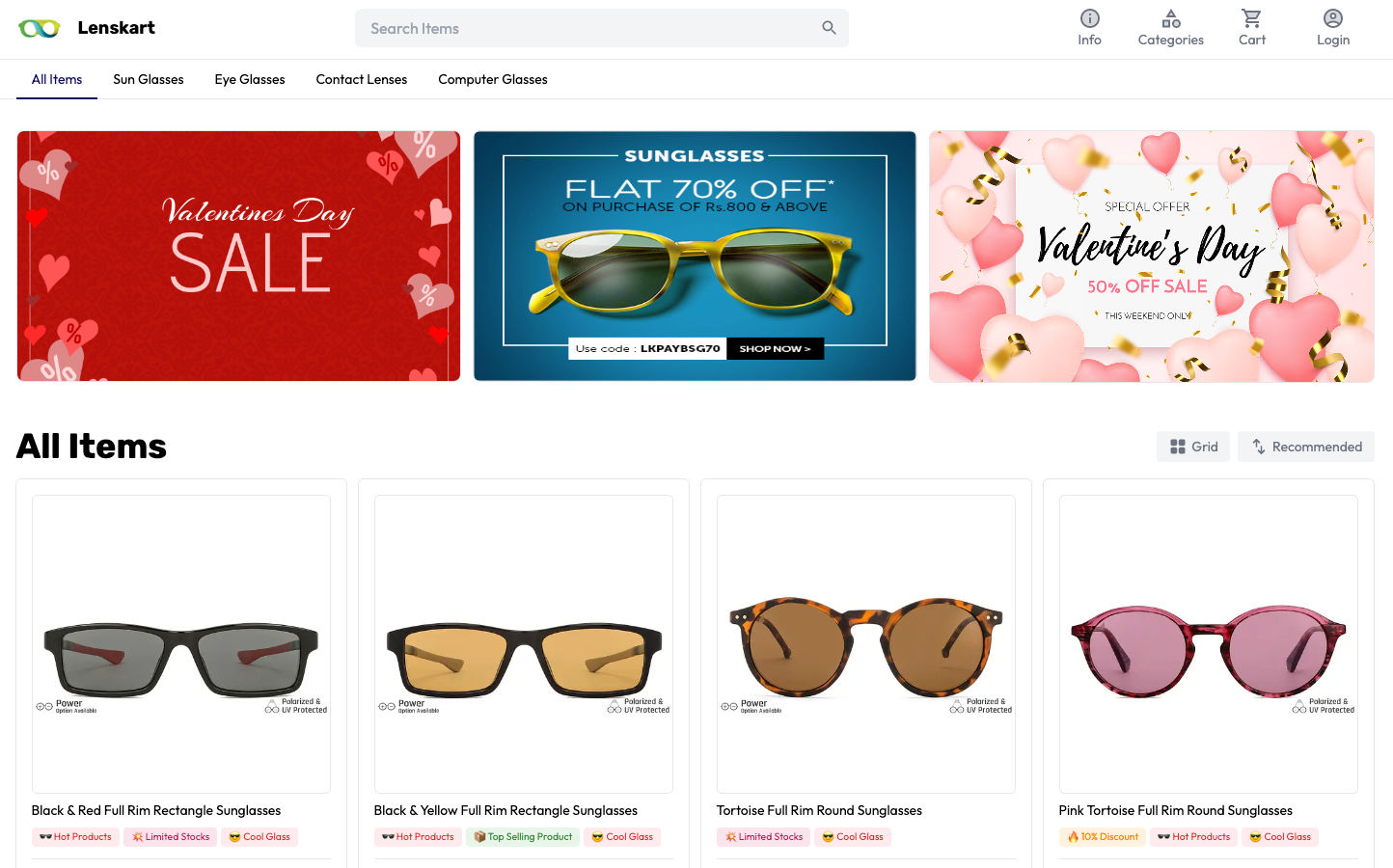 Valentine's Day promotions should start in the last week of January so that your customers have enough time to plan and schedule their activities for this special day. To help them reach their goals, offer eCommerce stores a variety of ways to keep the memory of Valentine's Day alive.
Here are reminder examples for eCommerce stores:
Sending email reminders
Sending WhatsApp Reminder - You can integrate WhatsApp Cloud API & send Bulk marketing messages using Vepaar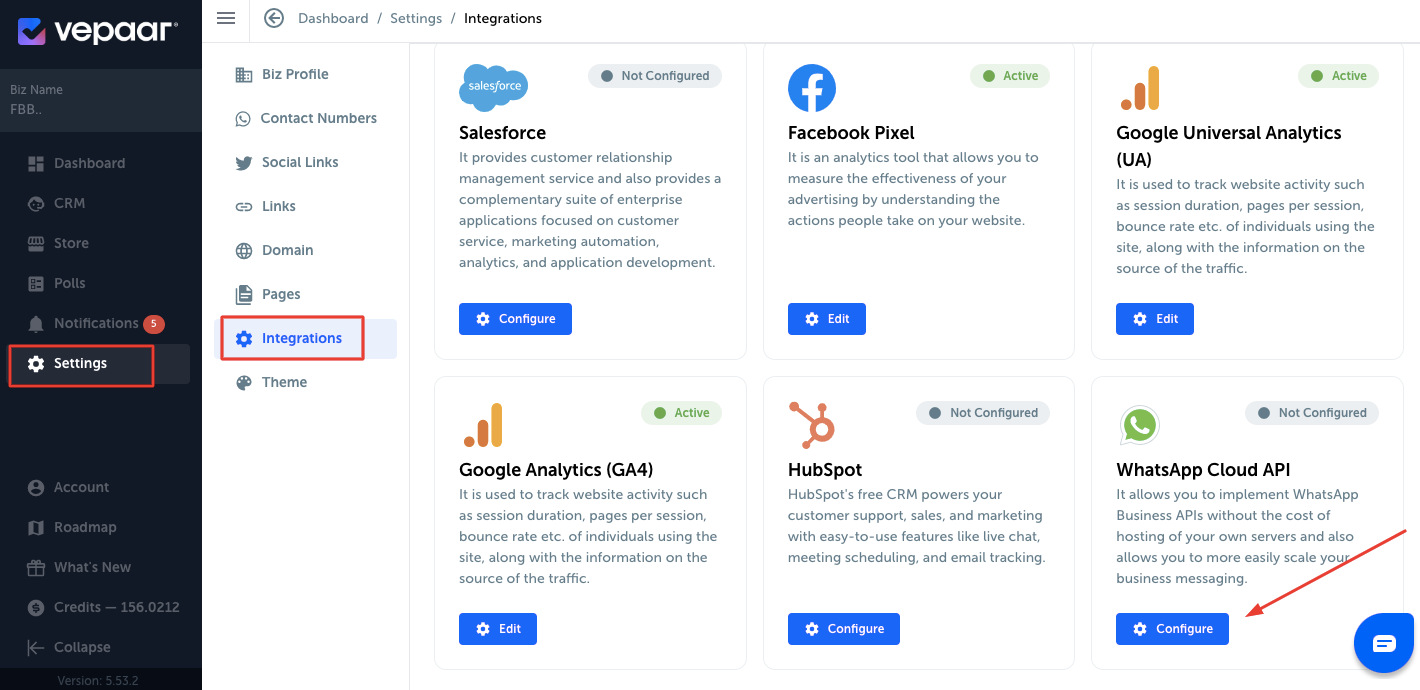 These notifications can include information on the products regarding:
Valentine's Day products
Coupon codes to use for Valentine's Day products
Last year's most-sold Valentine's Day products
With Vepaar, you can set reminders to followup on important leads.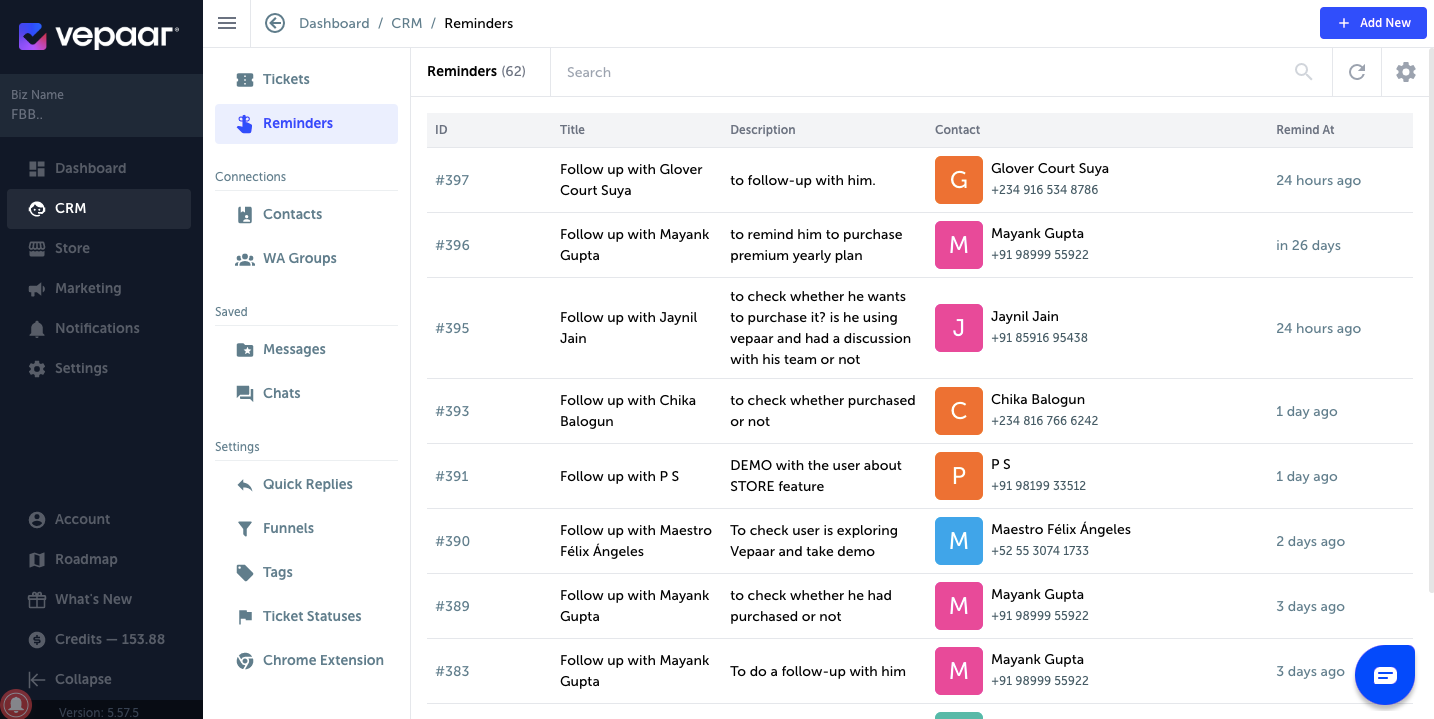 Your customers are waiting for you! Once they land on your site, they will ask themselves: What about the offer? Let's face it, for years now, users have gotten accustomed to Black Friday, Halloween and Christmas sales. Therefore, they expect to find an offer on Valentine's Day too: it's important that we don't deceive them. A sense of urgency will play an important role in these cases. For example, you can create a 10% storewide promotion with a countdown timer to urge shoppers to make the purchase as soon as possible. You can also highlight Offer of the Day Product using Vepaar Badges.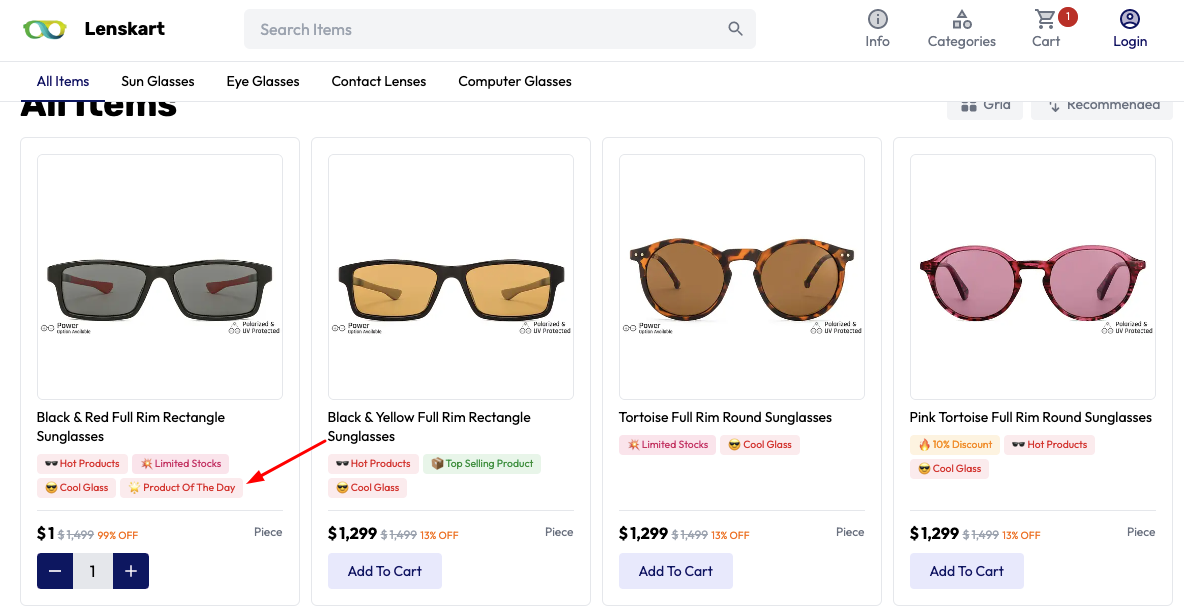 Dynamic Pricing and Discounts are one of the most popular plugins among merchants. With a built-in discount engine you can create targeted offers that are triggered by the quantity or total amount in the cart. You can set specific start and/or end dates for your discounts, which means you can build different promotions and discounts that start and end automatically.
Did you know that you can also offer the gift wrapping in your online store? Very simple: with the Vepaar Product Add-ons & Extra Options you can create options that your customers can enable or disable, like product wrapping. The package wrapping is just an example, but you could also give the possibility to add an extra greeting card."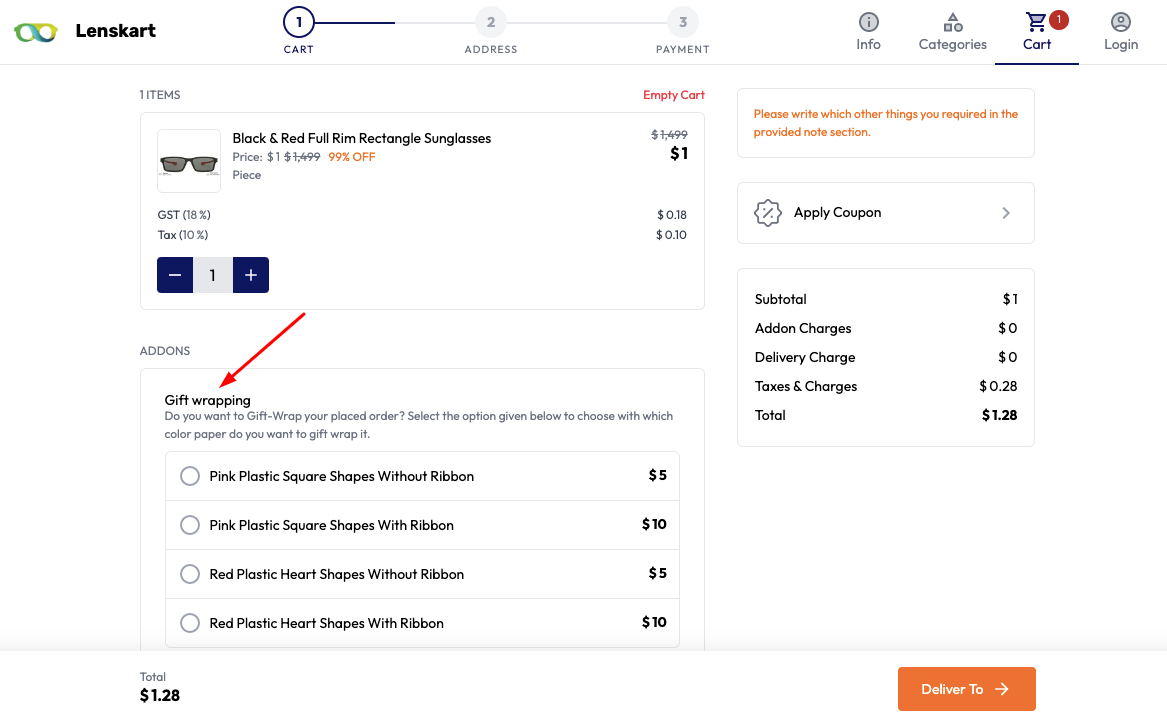 Time is of the essence for anyone planning to give a gift. A Valentine's Day gift bought must be delivered on time, without delay, so as not to spoil the mood of the buyer.
Concerns about the timely arrival of goods will make visitors reluctant to press the "buy" button for e-commerce sites.
Even the extra shipping prices will drive them away. You can offer your customers free shipping and a fast delivery option at affordable prices for most. It is advisable to promote the delivery option for delayed browsers, which you must select for guaranteed on-time delivery.
A good option for transportation would be:
"Choose delivery in 2 days to receive the order before February 14th!"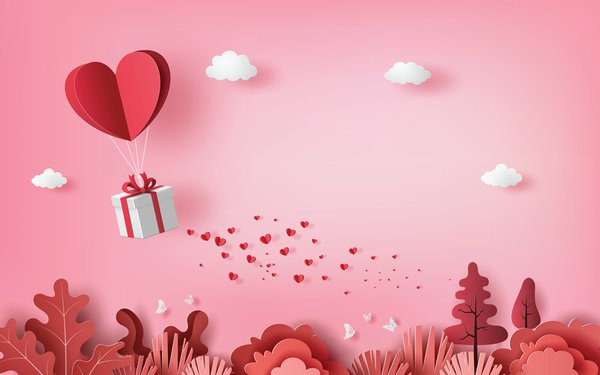 You can also consider the inventory of your store and see which items might be suitable for shopping for Valentine's Day. By combining these ideas with your marketing strategies once you've solved this.
Valentine's Day is one of the most special days of the year, but even more than that, it's also an opportunity to express your love for friends, family and coworkers. There are also tons of surprises and presents you can give each other.
According to research by Vouchers News, close to half of those who plan to shop this Valentine's Day expect it to be a hassle-free experience that allows them to enjoy a day out shopping with their significant other.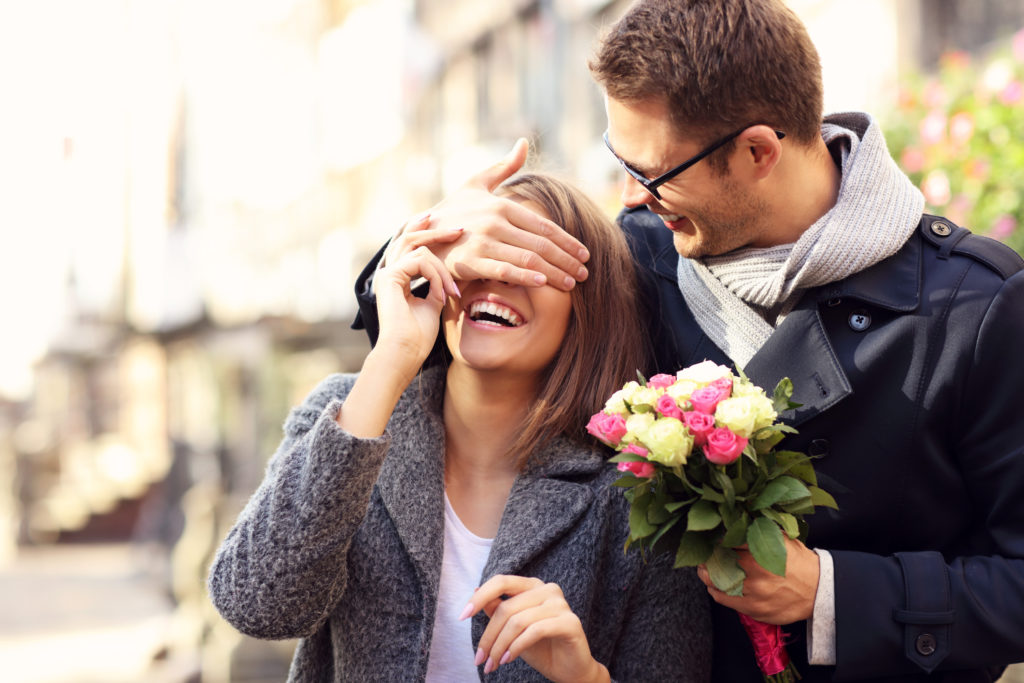 Valentine's Day is known to be the most romantic day of the year. Loved ones come together and celebrate their love. Therefore, any product can be romanticised even if your eCommerce company does not sell gift items.
This strategy can be made in several ways:
Advertisement videos with a romantic plot and slow background music.
Using romanticised banners and headings for your landing page. Such as, "Make yourself your Valentine this year" or "Tell them you love them".
Adding gift wrappers and a romantic note when customers make a purchase.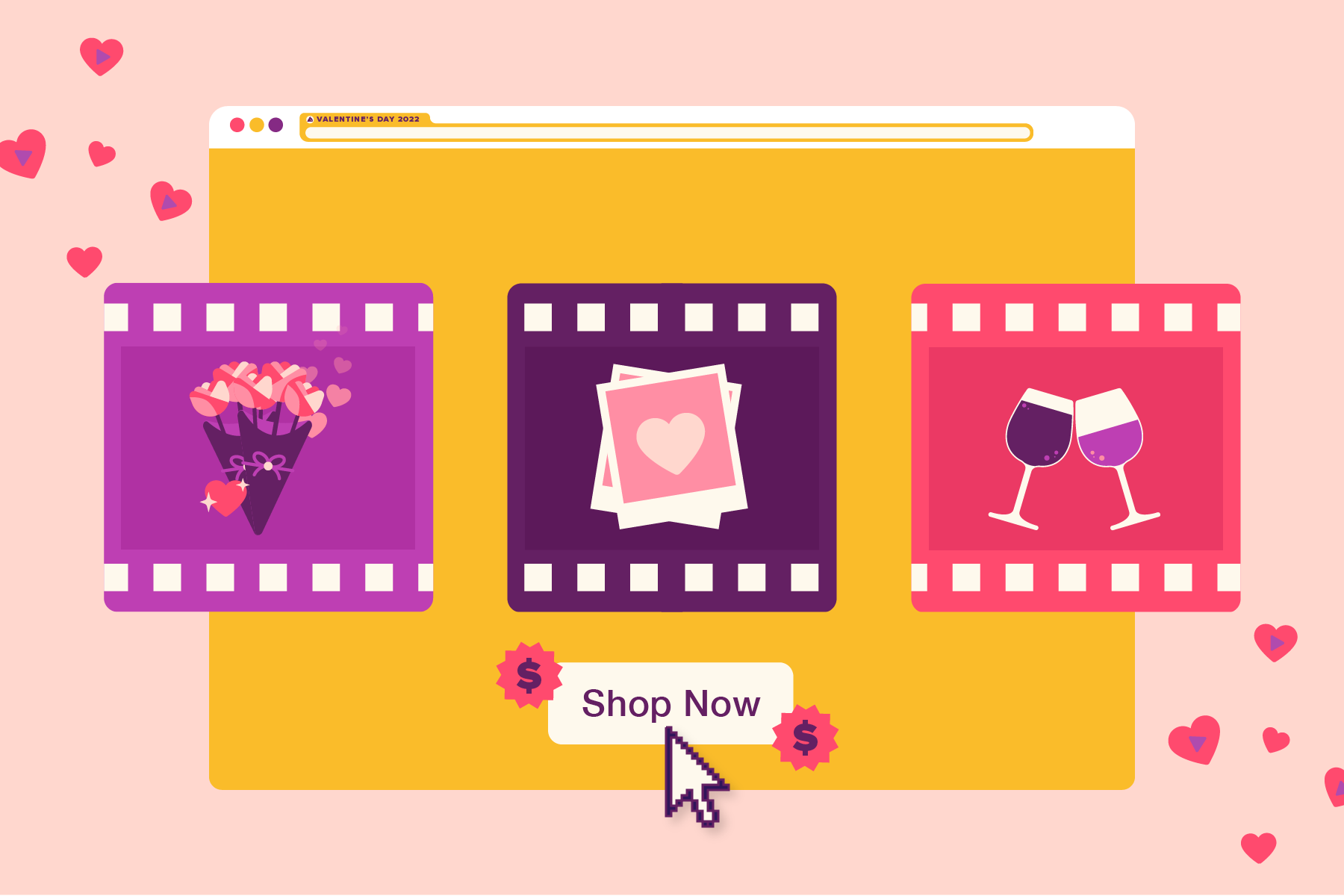 Valentine's Day is a great opportunity to get creative, and collaborate with your team. Consider reaching out to new audiences, by collaborating with other companies and users.
Creating a specific product for Valentine's Day with another company's partnership would attract attention. In addition, this product can have a unique package and campaign name to be memorable.
Collaboration with other businesses does not have to mean that you prepare a product together. With another company for Valentine's Day, you can donate to relevant charities and present it on your website.
Additionally, Valentine's Day is a great day to collaborate with influencers, mostly couples influencers, to showcase your products and their usage with couples.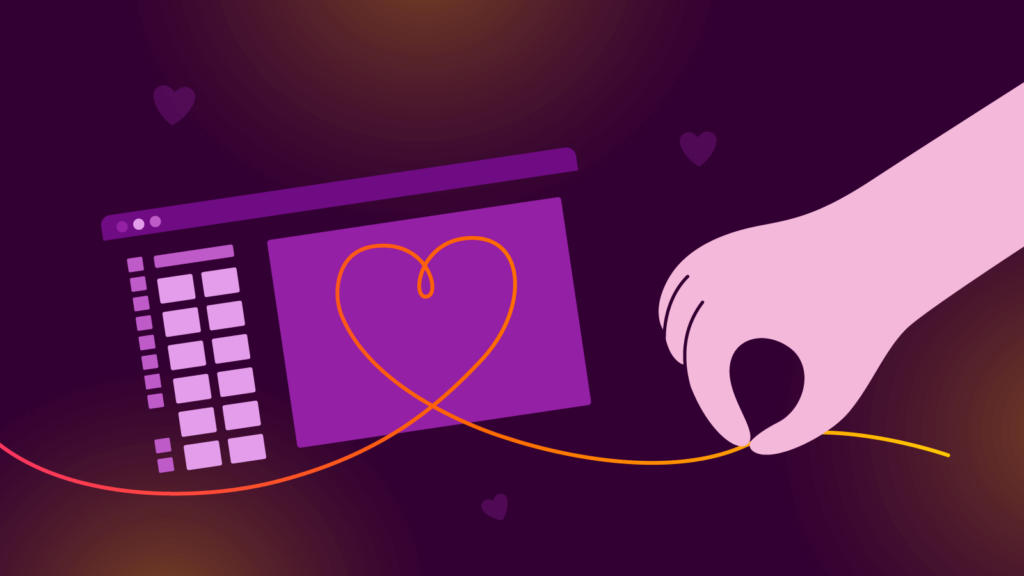 Valentine's Day is one of the busiest days of the year for eCommerce stores, and by using the aforementioned tips and tricks, you can make it an even more profitable day for your business. Segmentify can be used to track customer base across multiple platforms to create a stronger customer base, which will make your store more reliable and successful in terms of conversion rates. In addition to creating targeted content around this day, our Vepaar experts can also help you schedule a demo today!