No code eCommerce website development is essential because every small business owner may not have a reasonable budget to invest in online business development. 
Going with a startup and the best idea may be to have good money to invest. So, it's very important to select free, no-code, and easy as non-technical also use reliable platforms.
So, here are the best online business apps and websites to build an eCommerce business. Also, here are good examples of buying apps and websites to use.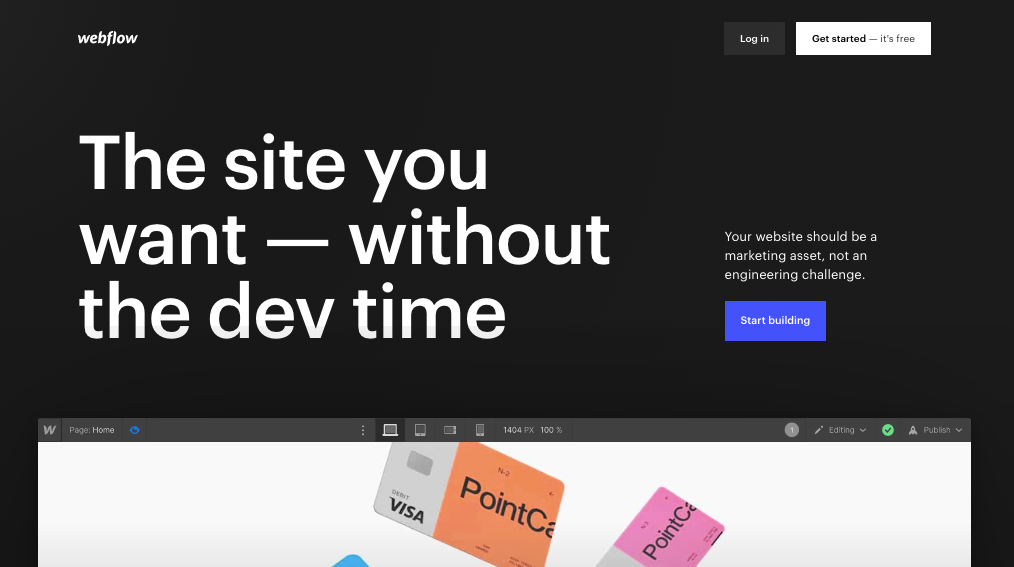 Very easy and 100% customizable premium tool. Professional and custom web development tool.
Webflow is a straightforward and professional tool, but it's specially designed for pro web designers people. There are many features non-technical people can use, but if you are looking for a premium touch, you have to pay a reasonable amount. It was expensive.
We are rating this tool 3.5/5 Stars.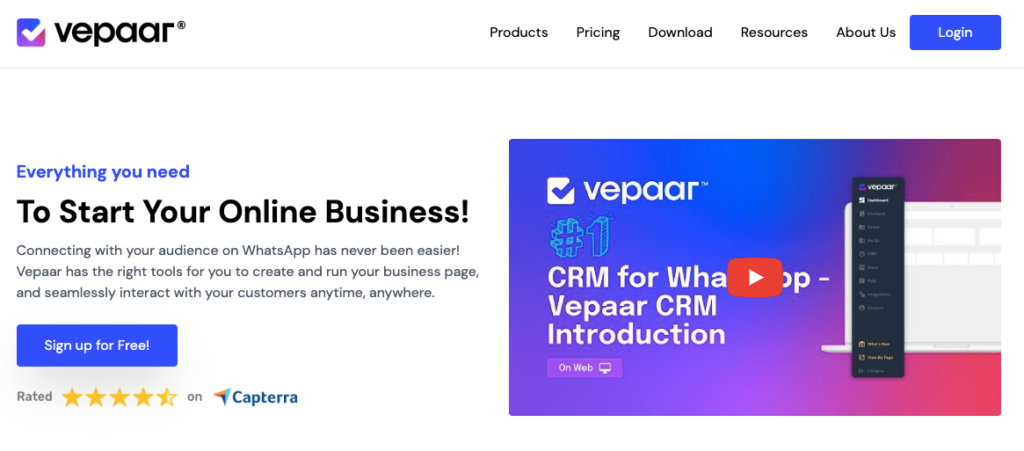 Excellent and 360* flexible app. Designed for people who don't have technical knowledge also. Pure online business app. People can start an online business app using Vepaar with WhatsApp, like WhatsApp business.
Vepaar has multiple platforms to start a business like iPhone, Android, and Web. So, Anyone can select a comfortable platform to start an online business. Straightforward navigation, soft user interface, tutorials – guide blog to help, and buy-sell app atmosphere. It is fully user-friendly the best NoCode eCommerce store builder.
It is facilitated by a Quick reply feature which makes communication with your clients much easier. It is as such supported by a strong inbuilt CRM mechanism. The sales funnel option provided by Vepaar enables seamless conversion of your prospects to customers. You can send them personalized messages to maintain good relations with your clients.
You just need to upload your product catalog on WhatsApp, start collecting orders online and kickstart your online venture. The payment gateways like Stripe, Razorpay, and Paytm are supported on this app. Vepaar app is supported by multiple languages. Trade your products in local languages now. Be it English, Hindi, Gujarati, Marathi, Urdu, Portuguese, Chinese, French, and so on. Isn't that fabulous? 
Ever thought about organizing polls on WhatsApp? You can collect feedback by conducting polls via the Vepaar app. This feedback can be used in improving your offerings to the customers.
We are rating this tool 4.9/5 Stars.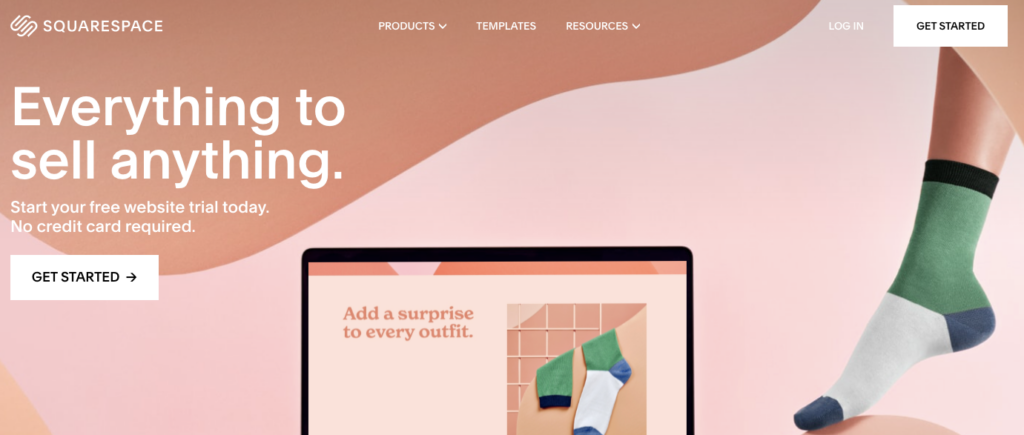 Visually impressive and fabulous website development platform. It's elementary with drag and drops features like the WordPress eCommerce website development plugin Woo-Commerce.
Square space is one of the best NoCode eCommerce store builder & a cost-effective platform. Also very flexible but we find required expertise in designing. So, Ultimately costing can be scratched after planning work. We also learned limited features page design.
We are rating this tool 4.9/5 Stars.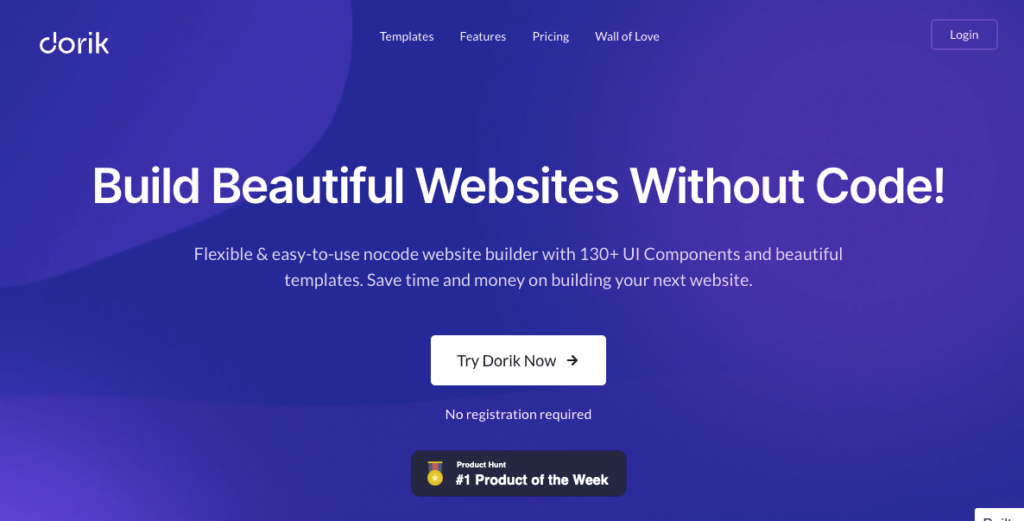 Can create quick and beautiful websites using Dorik.
Dorik is a perfect no-code tool. Anyone can create eCommerce sites using it. Also, early than Webflow, there are significant differences between them. Giving unlimited page support. Very easy to use, good cost-effectiveness, but not much flexibility.
We are rating this tool 3.5/5 Stars.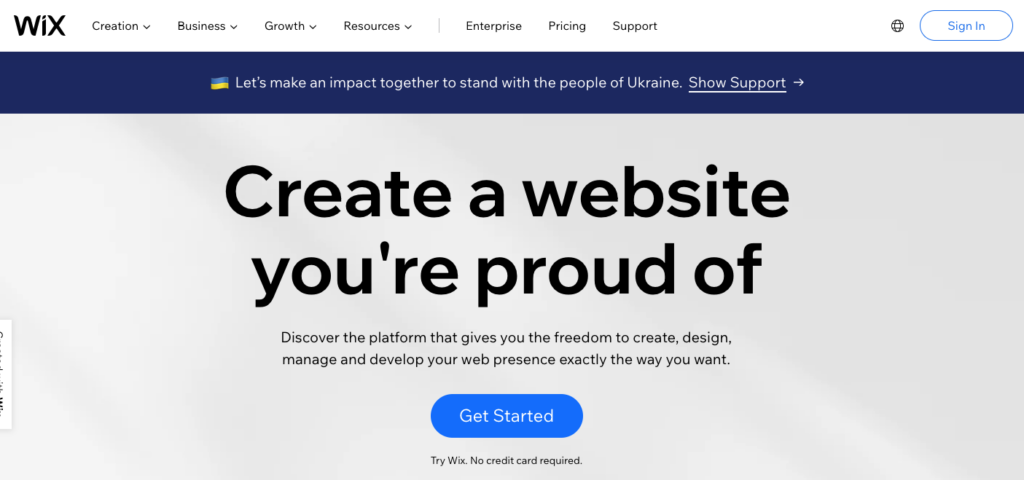 Wix – Best NoCode eCommerce Store Builder is an open development platform. Wix is specially designed for eCommerce website development. All in one platform to successfully develop a website with all required features. It's best for buying and selling business.
Wix is a pure professional tool. The Library of Wix is huge with unique templates. Wix is a massive competitor of the WordPress WooCommerce platform. So, competitive features are paid to be a considerable investment for small online businesses.
We are rating this tool 4/5 Stars.
Every online business idea needs a quality and budget-friendly platform to start. Before developing Vepaar – buy and sell apps online, we did lots of paperwork of sales and common business challenges. Thus we came up with a CRM for WhatsApp. So, Everyone can start an online business on a budget and earn good money.