We know that building an online store can be a terrifying thought especially when you are not techy.
Well, Setting up an online business has become more of a necessity than a fancy marketing strategy for entrepreneurs in today's era. Physical shops with bricks and stones are being replaced significantly with virtual online stores which are available at your fingertips.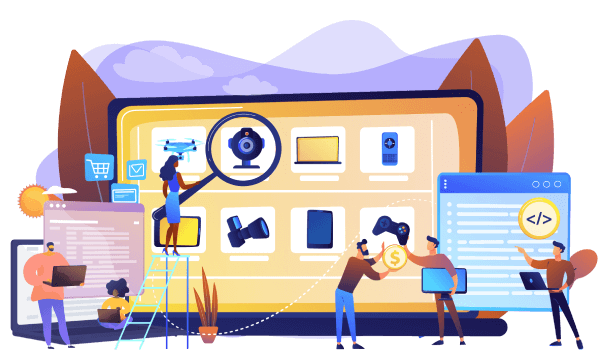 This article will walk you through all the required information on starting a small business online, the best applications for the establishment and growth of startup businesses, and how to buy these apps and sell your products online free of cost.
There are numerous known advantages of online stores over physical stores and a few of the noteworthy benefits are:
1) Everything is available at your fingertips, no need to step outside your doors.
2) Requires products can be filtered out and selected quite easily and quickly.
3) Wide range of payment modes is available with attractive offers and discounts.
4) No particular time slots for visiting the stores, one can visit an online shop anytime anywhere, and order the product.
5) No capital cost in renting or purchasing a piece of land for the store
Considering the above-mentioned pros, consumers are nowadays switching to online shopping from offline shopping.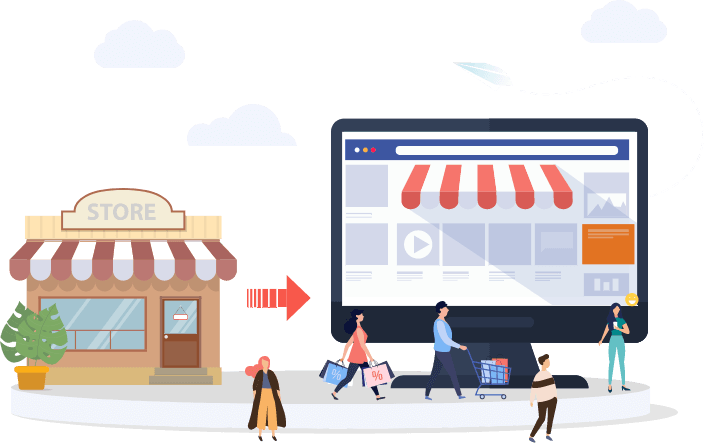 In 2020, eCommerce sales account for 16% of all sales made worldwide. Those numbers are expected to accelerate in the years to come, as more consumers continue to rely on the digital environment for quick and convenient purchases.
The good news for today's would-be business owners is that building an online store is quickly becoming a lot easier. For opening an online store, all you have to do is follow some simple steps and within a matter of a few hours, you will have your store live on the internet.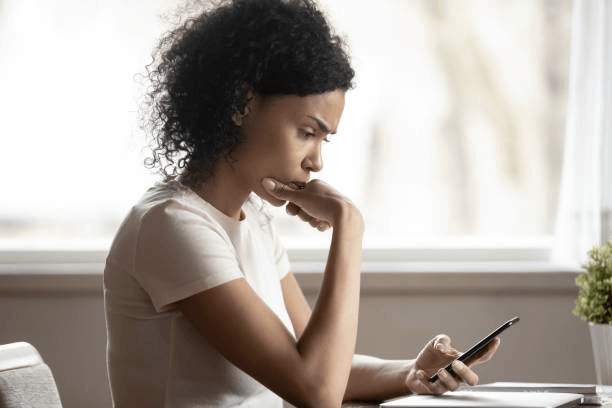 Currently, there are multiple platforms available on the internet for creating and hosting a store. However, choosing the most appropriate platform to fulfill your specific need is quite vital and critical as it will act as a pioneer of your business.
WooCommerce is an eCommerce tool that offers all-in-one functionality to the website by installing its plugin. Through WooCommerce plugins, one can enable the features such as selling their products, purchasing subscriptions, and memberships to online stores. It offers everything you need for your eCommerce website.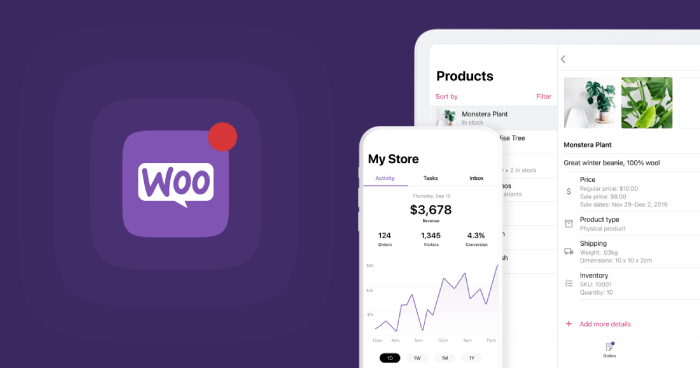 Pros:
The WooCommerce platform can be easily customized and integrated with well-known payment platforms like PayPal, Amazon Pay, etc.
It's completely free software that you can download and run on any web hosting provider.
WooCommerce can serve as the best eCommerce tool to start your online store without carrying out any comprehensive research or having any technical skills. You simply need to install the WooCommerce plugin and initiate your online business.
It is a free and open-source e-commerce plugin that perfectly integrates with WordPress. An added advantage of WooCommerce is its flexible and secure payments.
There are multiple free WooCommerce themes to help you design your store as per your needs. You may choose the theme you like and proceed further.
Cons:
However, since WooCommerce doesn't provide hosting for you, you'll need to buy web hosting and a domain name to make sure your website can be accessed by the users.
Bluehost or SiteGround are most recommended for choosing your domain name and web hosting. These both are among the largest hosting companies in the world and are officially recommended by WooCommerce.
Shopify is another completely hosted eCommerce platform that offers 14-days of free trial and unlike BigCommerce, this doesn't require a credit card for opting for a trial.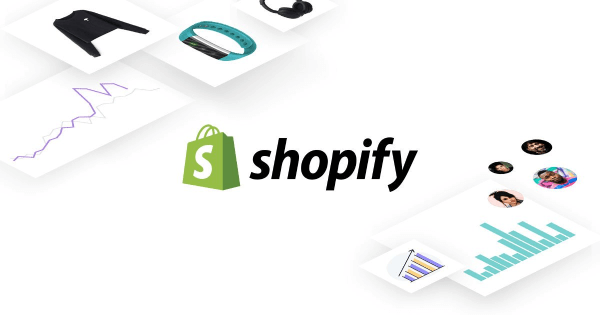 Pros:
Shopify is really very easy to get started with. Its website builder offers a 'drag and drop interface' which helps even complete beginners to create fancy online stores.
Shopify Payments (Shopify's built-in payment gateway) makes it easier for users to get started.
Through an app marketplace with lots of add-on purchases, many extra features can be added to the store.
Cons:
For using other payment gateways like PayPal or Stripe, Shopify charges a 2% transaction fee. This is an added fee charged by the third-party payment gateway.
The free trial offered lasts only for 14 days. Once it is over, you will need to switch to the paid plan.
Vepaar is one of the fastest-growing and most loved online platforms in current times that offer a wide range of solutions to its clients for creating and expanding their online business at zero cost. 
It empowers 100k brands for improving their sales & marketing through its powerful features such as CRM and Store Builder.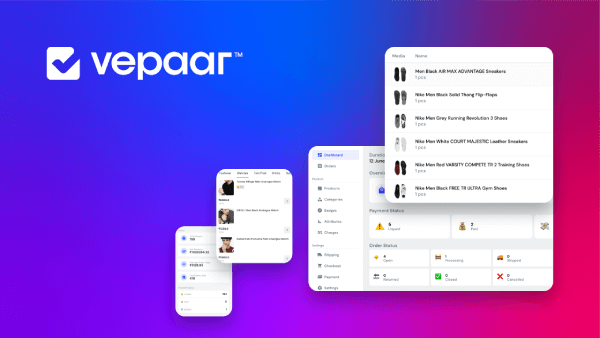 Pros:
The best part of Vepaar is it's very user-friendly, easy to use, and doesn't require any technical skills.
Vepaar provides a lifetime free plan. Checkout pricing from here. 
Vepaar includes three key features – Store, CRM & Poll. 
    Store: 
Users can add products & create catalogs freely, Share them with customers. 
Free hosting is provided by Vepaar. No need to purchase the domain, You can use the subdomain of Vepaar & start selling your products. 
Different payment gateways are available to receive online transactions which are as follows: Stripe, Razorpay, Paystack, Flutterwave, PayPal, Paytm, Midtrans
Vepaar provides different integration to track your store traffic. 
Inventory, Order & Invoice management the features are available. 
    CRM:
Vepaar provides a free extension on web.whatsapp which helps users to manage their leads using funnels and tags. 
Users can manage customer complaints or requirements as tickets as well to get reminders with due dates. They can also add daily activity conversations using CRM. 
Auto-sync chat & Syncing contacts with phone directory options are also available. 
    Poll:
Users can create polls to collect feedback from clients. Which will guide users about their customer needs. 
Cons:
Vepaar is still in the initial stage like another platform Shopify here you can't add a custom theme to create a creative & customized store. You can change the basic color according to your need but the design would be the same. 
There is no option to create marketing campaigns like Email / Facebook / Instagram to boost the store but they provide features to set up Store Sitemap for SEO 
Dukaan is yet another useful eCommerce tool that offers its clients the to build, run and grow their online business by launching an online store by following a few simple steps.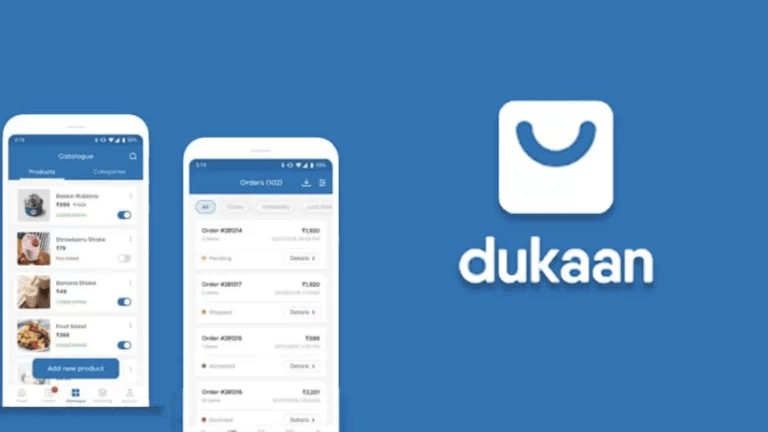 Pros:
Dukaan is best for entrepreneurs who needed to take their business online yesterday. It's ideal for traditional businesses that want to establish an online presence to reach more customers.
You can set up a store in 30 seconds, No need for technical skills.  
You can integrate it with social media.
Easy third-party integrations are also available.  
Cons:
Dukaan more suited for B2Cs than B2Bs
It provides only 14 days of a free trial after that must have to subscribe to the plan.
Dukaan offers very limited payment gateways which are not available for other countries.
Out of all the eCommerce website builders currently on the market, a few stand out above the competition. Vepaar ranks number one on my list of free ecommerce website builders in 2022.
Vepaar is an unbeatable tool for small businesses looking to build their online presence quickly and easily. Users can take advantage of their free ecommerce website for as long as they want, and have access to reasonably-priced options if they choose to upgrade.
With Vepaar, what you see is what you get: there are no hidden costs or other barriers to running your online store the way that's right for your business.