When you're considering building your eCommerce business and want to find the best solution for you, it can be challenging to decide which platform you should choose. 
You see Shopify vs Woocommerce comparisons all over the internet. Still, to make it easier for you, we've created this extensive article so that you can compare WooCommerce vs. Shopify in a few minutes.
As we begin our in-depth comparison of the two leading eCommerce platforms, let's go over the basics.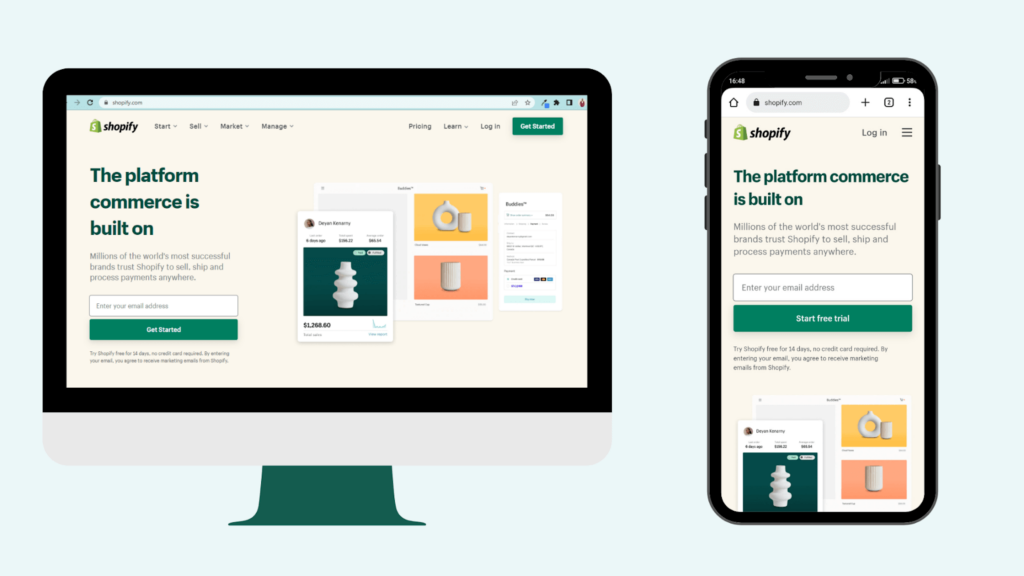 Shopify is a single-purpose eCommerce platform that helps anyone sell online. It's designed to take the technical jargon and complexity out of managing an online store, so you can focus on marketing and growing your business.
Shopify also lets you use a free 14-day trial so that you can see whether or not it's right for your business.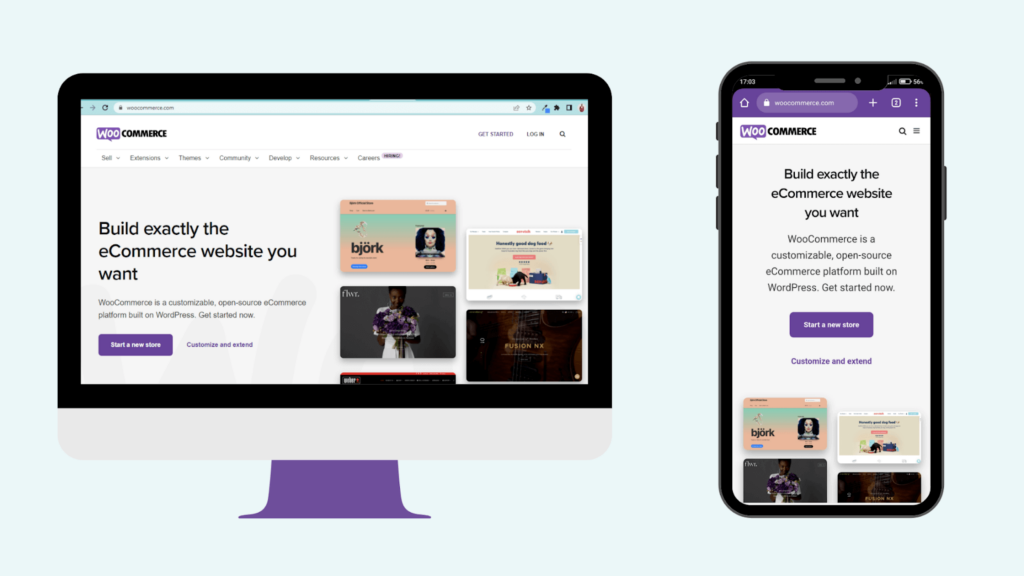 WooCommerce is an open-source platform that allows you to download via WordPress or install it directly from WooCommerce.com. It's free to use if you want to build a primary store. If you wish to add more features or advanced functionalities, you'll have to pay for various extensions or plugins.
Shopify and WooCommerce are both solid eCommerce platforms. Let's see: is WooCommerce better than Shopify? or Is Shopify better than WooCommerce? to find the best!
1. Shopify vs WooCommerce: Ease Of Use
Shopify and WooCommerce are both very user-friendly, but some users may find one or the other easier to set up and use.
Shopify is more intuitive, especially for a beginner. Everything is hosted on Shopify's servers, so you don't need to worry about security updates or server configurations. The interface will walk you through everything else you need to do to get your store up and running.
WooCommerce has a bit of a steeper initial learning curve. It's much like WordPress — its parent platform — it can be pretty flexible, which means you can customize your store to suit your needs.
2. Shopify vs WooCommerce: Cost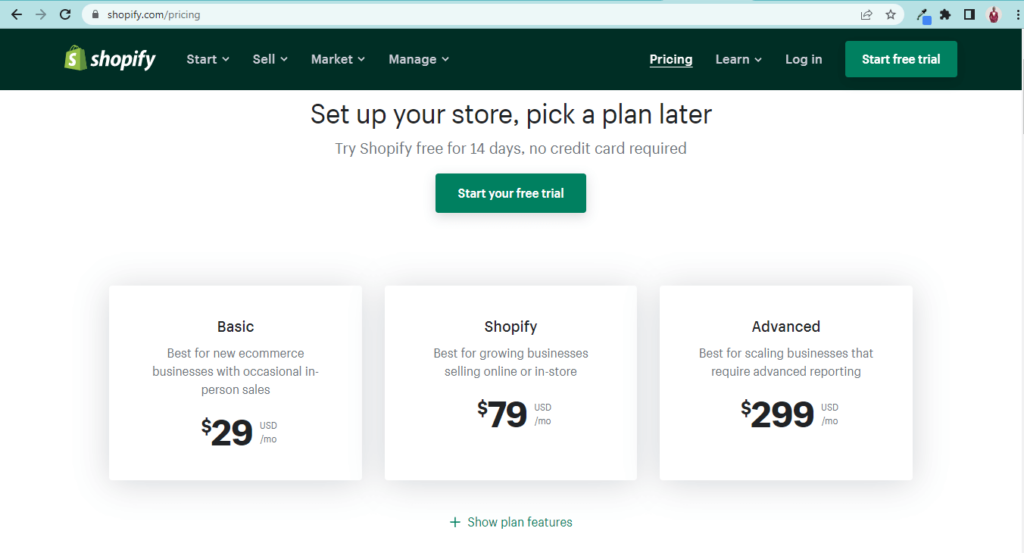 Shopify and WooCommerce are the top two eCommerce platforms globally, but they have different pricing structures.
Shopify's pricing plan is very straightforward – you pay a fixed monthly subscription fee regardless of how much traffic your site gets. It means that Shopify scales with your business.
Shopify has four plans ranging from $29 to $299 a month. The higher the plan, the more features you get. For example, Shopify Plus – the enterprise version of Shopify – offers lower credit card transaction fees.
WooCommerce is more complicated to price as it's a plugin that runs on top of WordPress – the world's most popular web publishing platform.
WooCommerce is a free plugin for WordPress, but you'll need to pay for hosting, a domain name, and premium plugins or extensions. It's possible to set up an online store with WooCommerce for less than $100, but it will take time and effort.
3. Shopify vs WooCommerce: Transaction Fees

The most significant difference between Shopify and WooCommerce is transaction fees. Shopify charges a fee on each sale, calculated according to your subscription plan. 
On the other hand, WooCommerce has no transaction fees. It can be a win for WooCommerce if you have a large sales volume.
Whether you choose to pay the transaction fees will depend on your business model and margins. If you're selling high-value items with large profit margins, paying the extra costs may not be a big deal. 
On the other hand, if you sell lots of low-cost items with small margins, WooCommerce might be better for you as it will save you money by avoiding transaction fees.
4. Shopify vs WooCommerce: Speed
Both Shopify and WooCommerce offer fast speeds out of the box, but with a significant difference. The Shopify platform is a hosted solution, meaning you don't have to worry about managing your hosting.
On the other hand, WooCommerce is a self-hosted solution that requires you to handle your web hosting.
So who's faster? Well, it depends on your situation.
Hosted solutions such as Shopify will always be faster than self-hosted solutions like WooCommerce because the provider takes care of all server tasks for you.
However, if you're willing to put in some extra work and optimize your WordPress website for speed (which isn't that difficult), then WooCommerce can be faster than Shopify in most cases.
5. Shopify vs WooCommerce: Market Share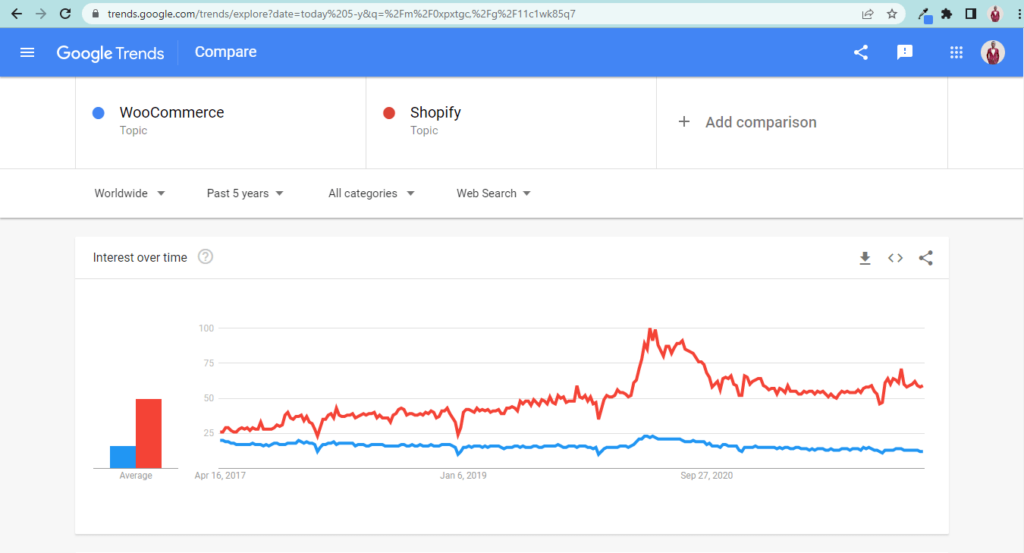 According to statistics, around 2.6 million online stores in the United States use Shopify as their eCommerce platform. They are involved in various niches, including culinary and fitness, fashion, comics, etc.
Almost one million WooCommerce stores in the United States use the Checkout plugin, showing how widespread and popular it has become. These businesses come from the sports, health, foodstuffs, and automotive industries.
6. Shopify vs WooCommerce: Conversion Rate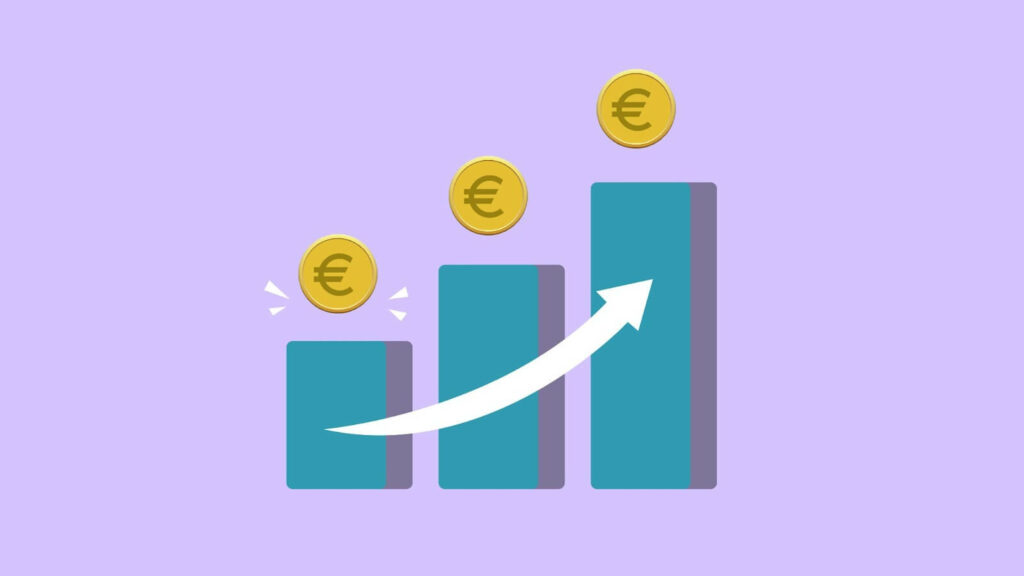 Shopify provides in-built SEO that is more effective than WooCommerce's in most cases, resulting in better conversion rates. Your choice of eCommerce platform will affect your conversion rates in different ways.
If you want to focus on the creative aspects of your business and don't like technical stuff, Shopify will be a good option for you. 
If you have some technical expertise and want more control over the back-end administration of your online store, Woocommerce is the platform to choose.
7. Shopify vs WooCommerce: Security
When you run an online business, security is a huge concern. It's no surprise that many merchants wonder which eCommerce platform—WooCommerce or Shopify—is better for security.
Unlike other platforms, Shopify completely takes care of updates and security. It comes with an SSL certificate meaning all data transferred between you and your clients are encrypted. It also has a Level 1 PCI compliant server which is mandatory to accept credit card details.
WooCommerce requires you to take some security-related measures yourself. You need to set up an SSL certificate, configure security plugins and enable two-factor authentication. However, you can always ask your web hosting provider for help with these things.
8. Shopify vs WooCommerce: Support
In terms of customer support, both platforms offer different levels of support depending on your plan.
For Shopify, you can get help from their 24/7 support team via live chat or email for free, but you'll need to upgrade to one of the more expensive plans if you need phone support.
WooCommerce provides plenty of documentation, but it doesn't have a direct support line as Shopify does. There is a robust user community with plenty of forums, tutorials, and blogs to help you find the answers you need. 
Some third-party services offer support for WooCommerce for a fee, though. You can also consult the WordPress community forums if you have a problem and don't have access to paid support.
9. Shopify vs WooCommerce: Integrations
Both WooCommerce and Shopify have their native integrations with other apps, but you can also add third-party plugins for more functionality.
Shopify has its app store, with over 6,000 apps in all. There are apps for almost any business feature you might want to add to your store, including subscriptions, social media marketing, and email marketing.
WooCommerce also has many extensions for everything, from SEO to marketing to accounting. You can find those in the WordPress plugin directory.
10. Shopify vs WooCommerce: Themes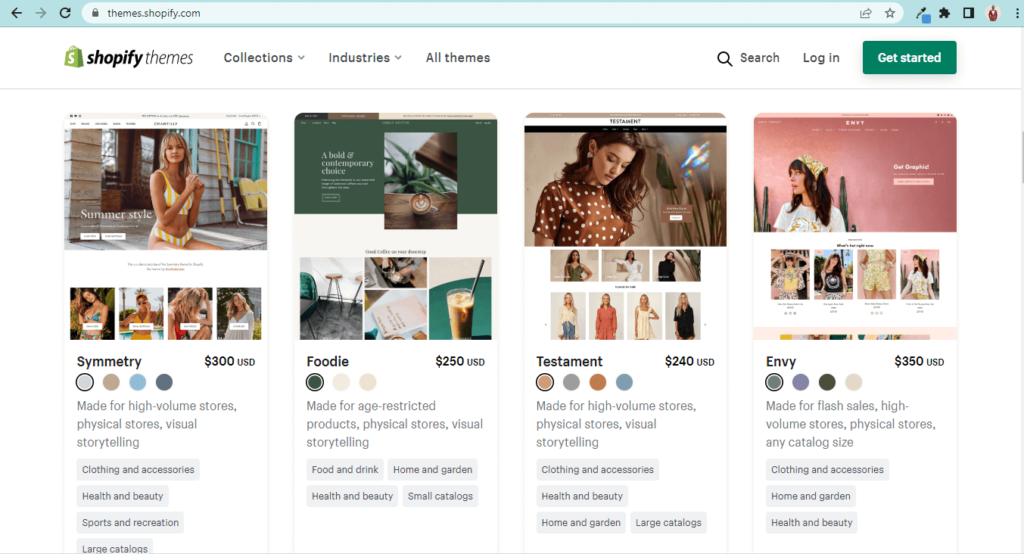 Many merchants choose Shopify for its vast theme library, including free and premium themes. 
Shopify also offers a cohesive and consistent way to customize the user experience. However, others prefer WooCommerce's modularity, which allows you to edit and adjust themes to your liking.
Both WooCommerce and Shopify offer a variety of themes, but each platform has different approaches to them. The most significant differences are:
Shopify has dedicated theme developers who design exclusively for the platform. Shopify has eight free themes and paid options ranging from $140-$180.
WooCommerce uses a variety of developers who build numerous themes for WordPress, not necessarily WooCommerce specifically. 
Shopify is more limited in how much you can customize your themes. It makes it easier for you since you don't have to worry about breaking your site when making changes. On the other hand, you can only customize to the extent that Shopify allows.
WooCommerce and Shopify are the two most popular eCommerce platforms for building an online store.
WooCommerce is a free plugin that can be used to convert your WordPress website into an online store. You get everything you need to start, run and grow your online business, from accepting payments to adding unlimited products.
On the other hand, Shopify offers a hosted eCommerce platform that allows you to build and run your online store easily. It is a one-stop solution for all your eCommerce needs and comes with unique features like automatic hosting, domain name registration, and security updates.
To conclude, you can use Shopify and WooCommerce for online product stores. 
Both have their pros and cons, but it mostly depends on your budget, and you need to decide which eCommerce platform is best for you. 
The main thing to remember while making a choice is that they are designed to make your life easier, so go with the one you feel comfortable with. 
Both products are highly rated, and to ensure ease of use, you can go through this Shopify review or WooCommerce review before making a decision.
Hopefully, the information shared here will aid you in choosing which platform best suits your business needs.