Start Selling On WhatsApp With Vepaar
WhatsApp is among the most popular messaging apps, with over 1.5 billion users and 200 million businesses using its platform. 
While WhatsApp has been a valuable tool for communicating with friends and family, it's also an excellent way to sell products and services to customers. 
This guide will show you how easy it is to start selling on WhatsApp—signing up for a business-friendly account and creating your first catalog and how WhatsApp with Vepaar can help your business.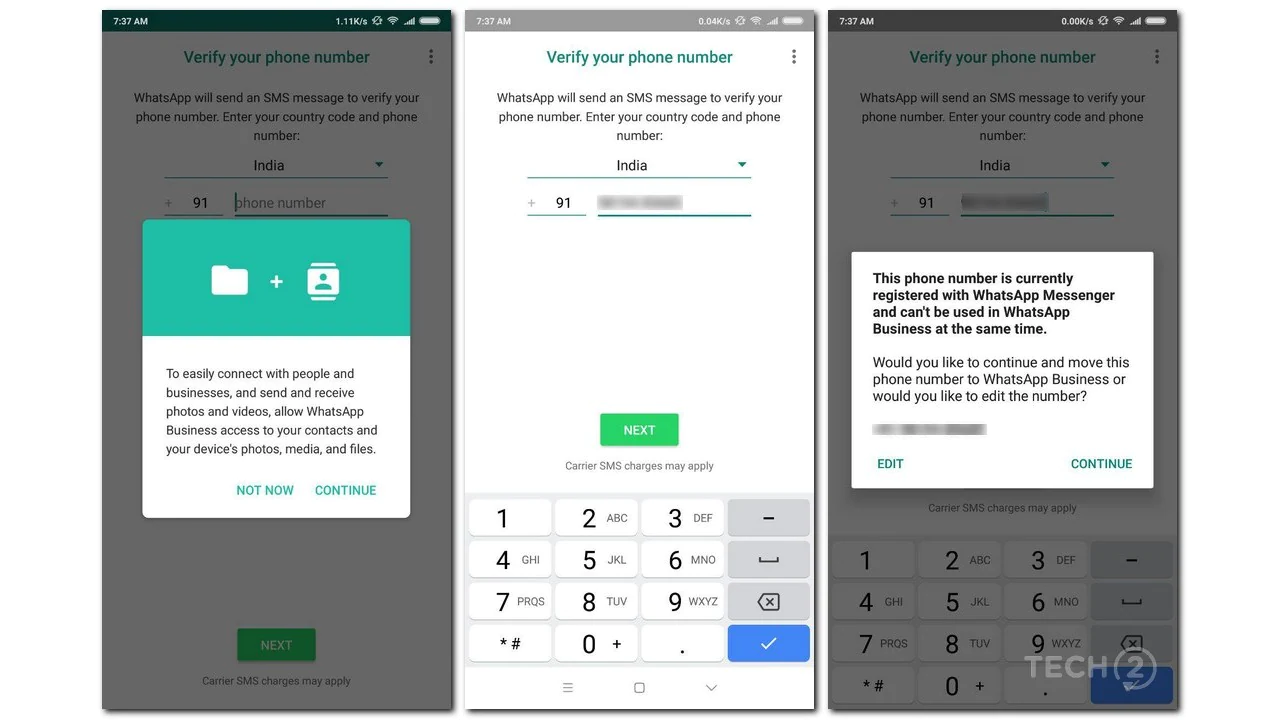 The first thing to start an online business you need to do is to sign up for a WhatsApp Business app account. Your username should be easy to remember, and it's best not to have any special characters (such as punctuation or spaces).
You can create a profile picture and cover photo representing your brand and messaging style. Keep them consistent across all platforms so customers can easily recognize them!
Once your account has been created, set up the basic settings like location and payment information.
After logging in, you should see "Create New Catalog." Select this option and then type out a name for your catalog (for example, "Products"). Then scroll down until you see "Add Product," which will take you into adding products for sale within this catalog!
It would be best to create a catalog of items available for purchase using an existing gallery or adding new images through their desktop browsing feature (more below). 
When adding photos directly into their system instead of uploading from another source like Dropbox or Instagram. Make sure they are high-resolution images showing each product well enough, so customers know what they're getting when ordering online.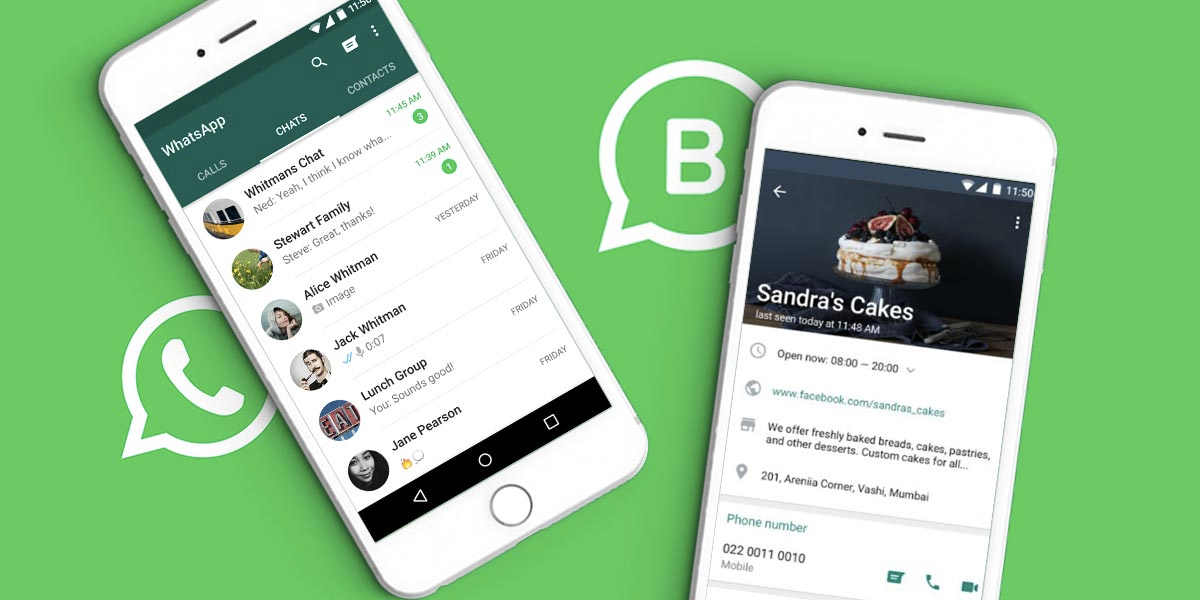 You can share your products or services on WhatsApp using links, videos, images, audio files, and more. 
When you share content with customers via WhatsApp, they receive a notification that lets them follow the link and read about your product or service. If they like what they see, they can buy it directly from within the app – no need for a website visit or phone call.
Suppose you're not sure what kind of content your audience will respond best to. Start with text messages with clear images highlighting your product's or service's key benefits. You can also add links for more information about the product or service.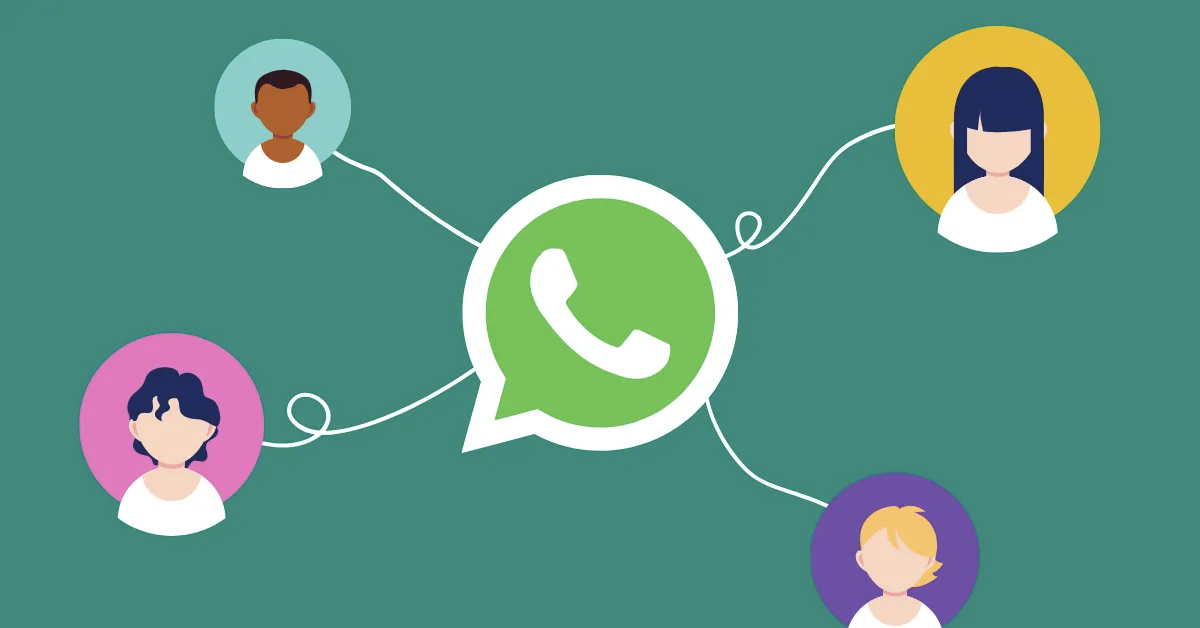 You can use Broadcast Lists to send bulk messages to your clients. A broadcast list is a collection of contacts who are all following you and have opted-in to receive notifications from you. 
You can use them for various purposes, including sending promotional offers or customer support notifications. You can create different broadcast lists for different types of clients or even individual customers who want to receive special promotions from your small business apps only when they opt-in.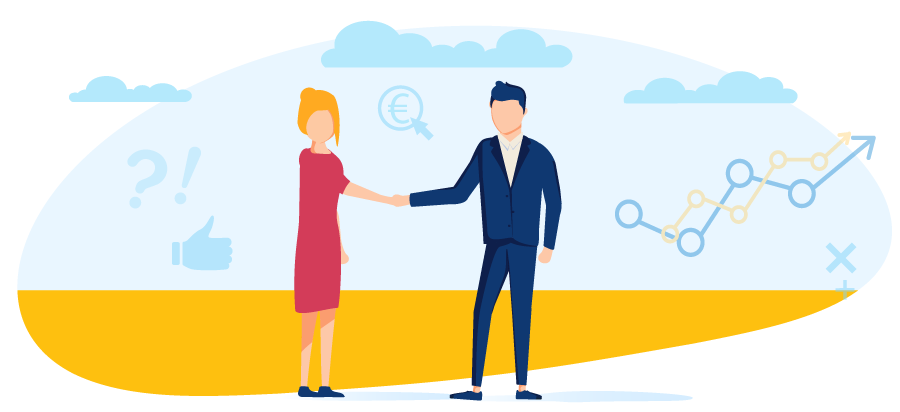 Once you have everything set up, you need to know what your customers want so that you can provide them with what they need: whether they want help with their purchase or if they have any questions about your service or product range. 
To do this, use the analytics feature to view essential data about your customers, like their location, age group, and gender. Use this information to understand who your audience is and how they interact with your brand so that you can create better content for them.
WhatsApp Business is downloaded over 215 million times on iOS and Android. Here are some of the benefits of using WhatsApp Business.

Over 700 billion people use WhatsApp monthly to stay in touch with friends and family worldwide. The platform is multiplying — currently, 100 million new messages are sent daily.
You can send text messages, photos, and videos from your computer or mobile device using WhatsApp Web or the official WhatsApp app for Android or iOS devices.
WhatsApp Web allows you to use WhatsApp from any device without having to install the app. You can compose messages, send photos, videos, and voice messages and even see who has seen your messages or is typing a response.
Broadcast lists allow you to send messages to a group of people at once. It can be helpful if you're running an event or campaign where you want to reach everyone at once with a message such as an invitation or reminder about an upcoming event.
Status updates let you share information with all of your contacts on WhatsApp at once, like news about your business or updates on what's happening with your employees or customers. 
It could be anything from announcing new products or services, letting everyone know about special promotions or discounts, sharing important information about product recalls or safety warnings, etc.
Using the WhatsApp Business app means connecting with customers more personally than through email or Facebook Messenger. Because you have a direct communication channel, building trust and developing relationships with them can be easier over time.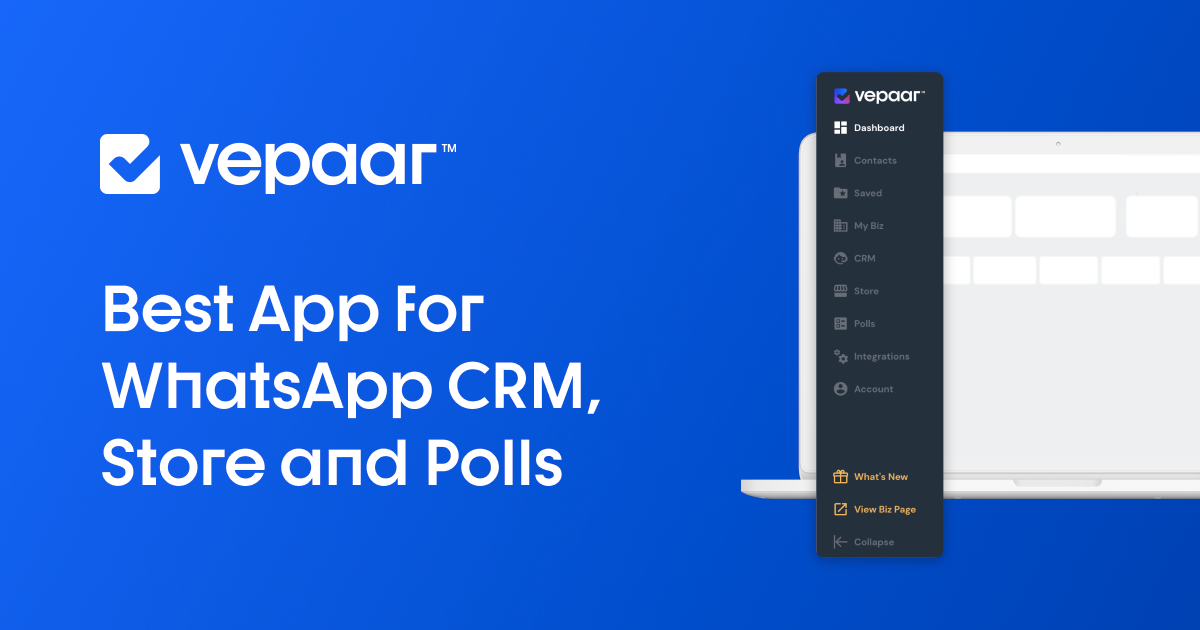 Vepaar offers a variety of sales-related features that allow for seamless selling. With our inventory management system, multiple payment options, WhatsApp link generator, and custom checkout capabilities, you can sell to your customers quickly and easily.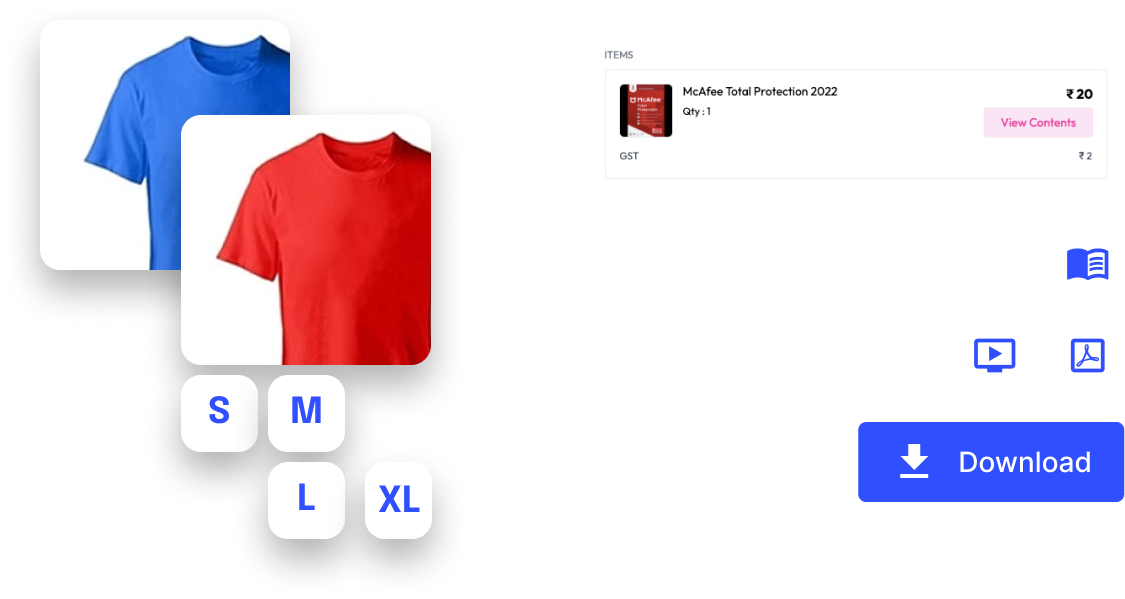 With Vepaar as the store, you have the freedom to sell physical or digital products or both! 
You can change the attributes of a product by creating multiple versions of it. For example, you may want to create several different products based on the same template, each time altering one product variable such as price, image, or stock availability.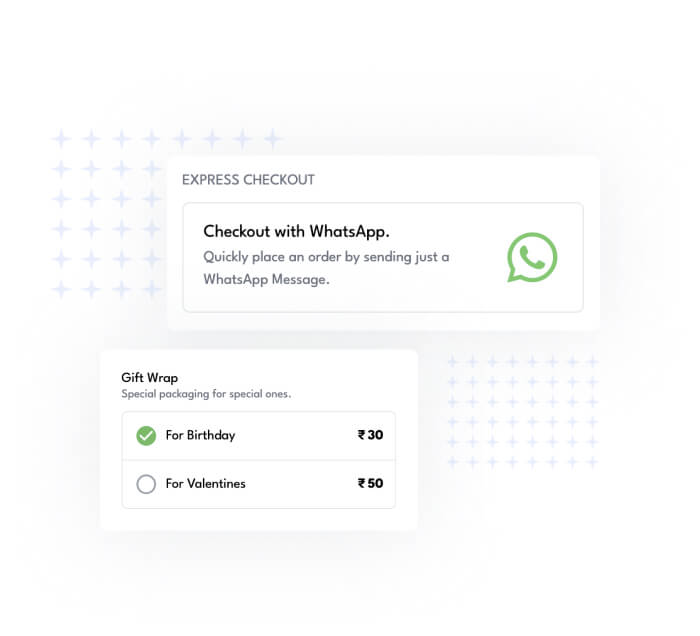 If you're looking for add-ons that will be a little more special than usual, Vepaar is happy to accommodate your request.
You can request that your purchases be gift-wrapped or include a note with your package. These services will cost you a little extra, but Vepaar is happy to accommodate you.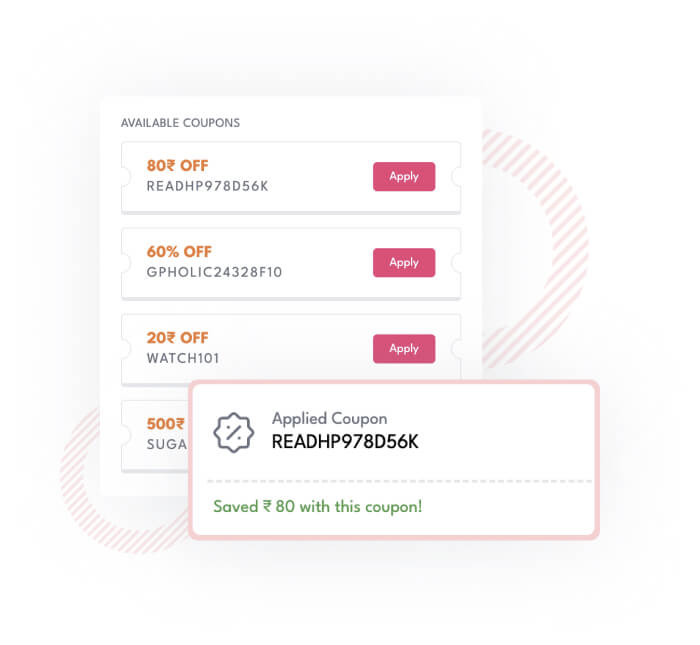 Coupons make shopping more accessible than ever. Now you can create and manage coupon codes for your customers to enjoy the best deals on your products.
You can also enable or disable your coupon codes at any time to use them correctly! So go ahead and start creating coupons for your products today.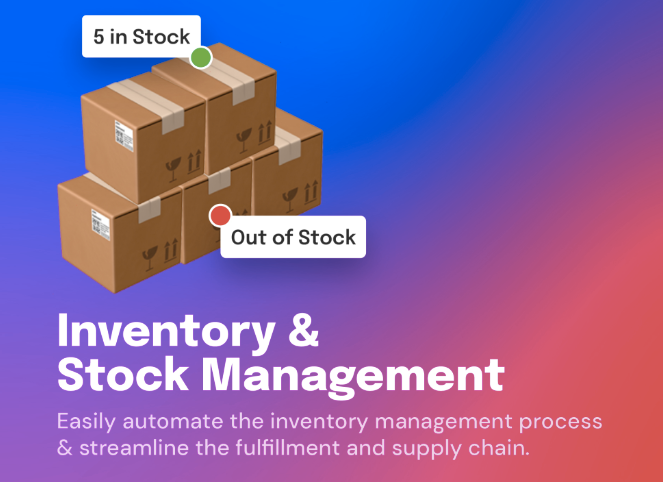 It's no secret that keeping track of your inventory is a pain. With Vepaar's inventory management features, you can do it from anywhere and keep track of your products' stock levels at once.
With Vepaar as the store, you can create a new product, add it to your inventory, and manage its stock on the fly. With our simple and intuitive interface, you can adjust the price of items in real-time as they sell.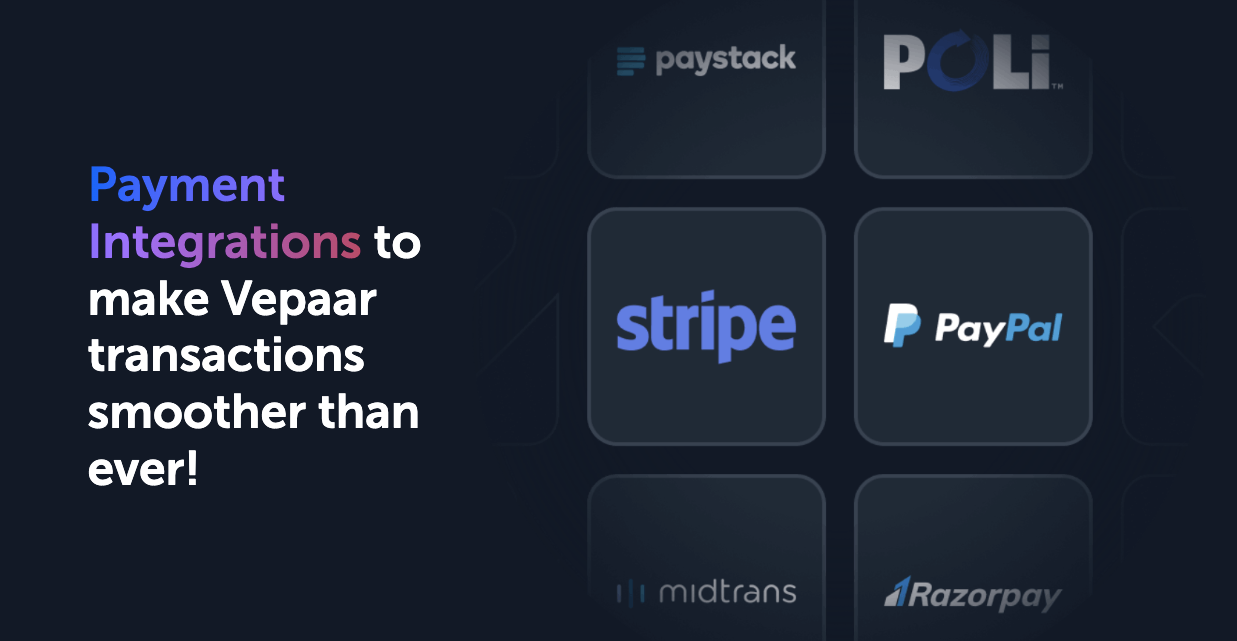 Your customers can pay for the items they purchase from your online shop using various payment gateways.
Whether you're a busy online store or just getting started, you'll want to know that when it comes to payment gateways, Vepaar has got you covered.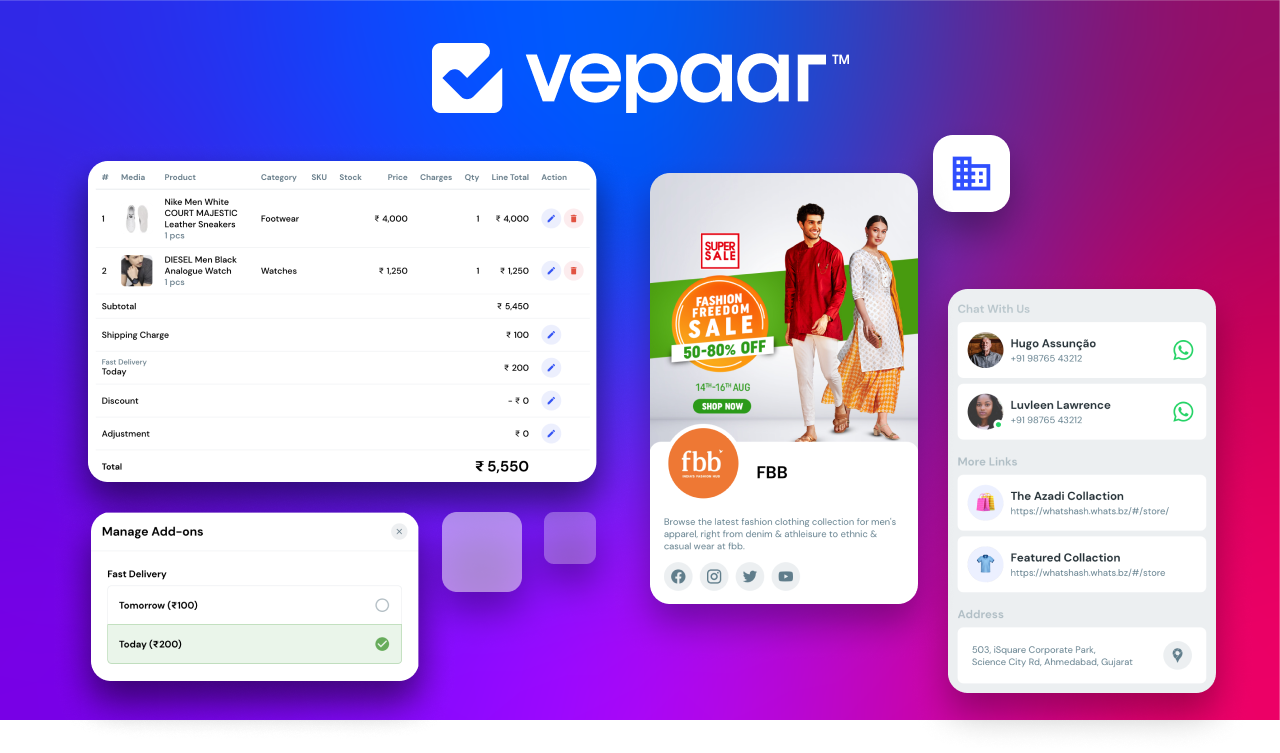 Vepaar is a Chrome Extension and an Android/iOS app that extends the functionality of the official WhatsApp Web app. Vepaar, as the store, uses WhatsApp APIs to let you manage you're on WhatsApp Business.
Vepaar will never save your WhatsApp data or messages. You can use Vepaar in any way you like, and we will never access your contact lists, messages, or media. Vepaar lets you save your WhatsApp text messages to your Vepaar account automatically. 
Vepaar also helps you add new features to your WhatsApp, like a store, poll, and customer relationship management tool.
Apart from this, Vepaar as CRM offers a wide range of WhatsApp CRM features to help you reach out to your customers more efficiently. From creating customer profiles to sending personalized replies, saving messages, and making an entire online business page, Vepaar has covered everything!
Quick replies
Tags to User/Media/Messages
Save WhatsApp chats 
Save media files [Image, Video, Audio] 
Export contacts of WhatsApp, Groups, and Broadcast Lists to Excel
User/Customer Profile with overview, conversations, and media 
Send a message to the number without saving on mobile 
Sales funnel 
Auto-sync chat
Personalized quick replies
eCommerce store
Create your business page
Polls 
Powerful cloud-based admin panel and many more.
After acquainting ourselves with Vepaar as store and its functionality, we believe it may very well be the go-to solution for anyone considering selling on WhatsApp.
With a clean user interface and a straightforward process, users can quickly gain entry and start sharing their items or services with friends and family. In turn, this can lead to the establishment of healthy chat groups and an overall strengthening of relationships.
To improve your customer experience, consider optimizing your strategies on the WhatsApp Business app using Vepaar. 
Learn more about Vepaar and how it can help your business.