🎉 We are launching soon.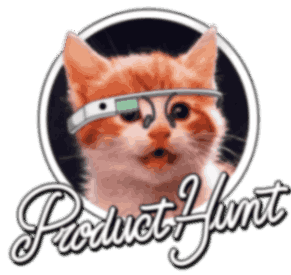 🎉
All-In-One Solution for managing your Online Business
Without any possible doubt, reaching out to customers via WhatsApp is the next big thing in business! Vepaar provides you with the essential tools that allow you to manage your business effortlessly without diving deep into the technicalities.
Know More
WhatsApp CRM
Use WhatsApp to expand your business
Allow your business to reap the benefits of the most commonly used messaging apps in the world.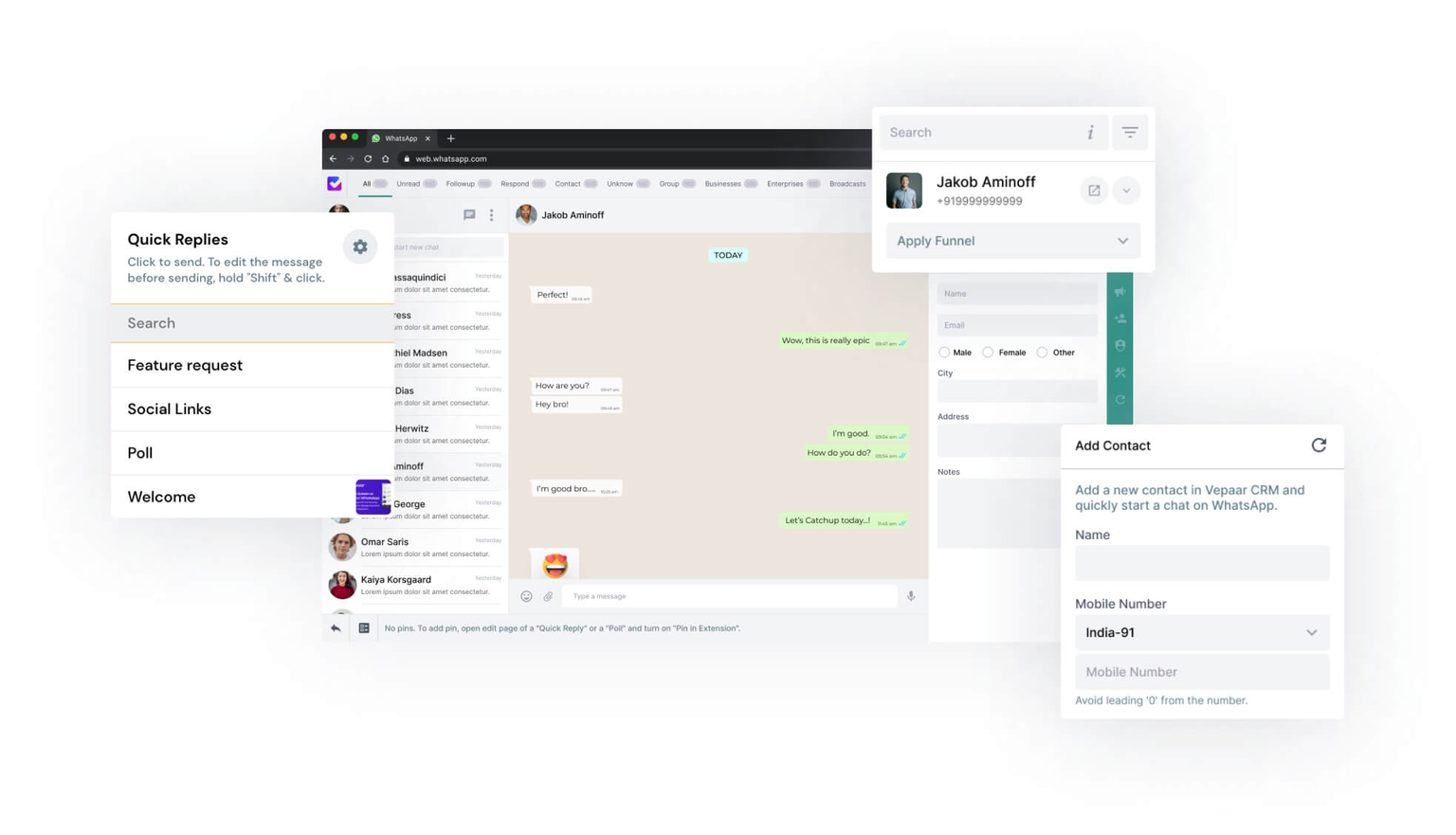 We acknowledge your business needs thus bring forth the most remarkable feature
WhatsApp has to offer
Vepaar provides you with a wide range of WhatsApp CRM features that you can use to take your business to the next level. Be it creating customer profiles, sending personalized replies, saving messages, or creating your entire online business page, Vepaar has it all.
Customer Profile
Build your customer profile so that we have a record of your details and the conversations we have had in the past.
Sales Funnels/Tags
Sales Funnels allow you to filter your leads as per some funnel stages. The feature has proven to be effective in converting your leads to customers.
AutoSave Chat
This feature helps you Sync the WhatsApp chat of any customer or group. You can view these chats or media files from your Vepaar account.
Ticket & Activity Management
Manage your customer tickets easily and ensure seamless customer support. Prioritize tickets and update their status effortlessly.
Selling Made Easy
Everything for your online store.
Many easy selling features are made available for you to start and scale your online store.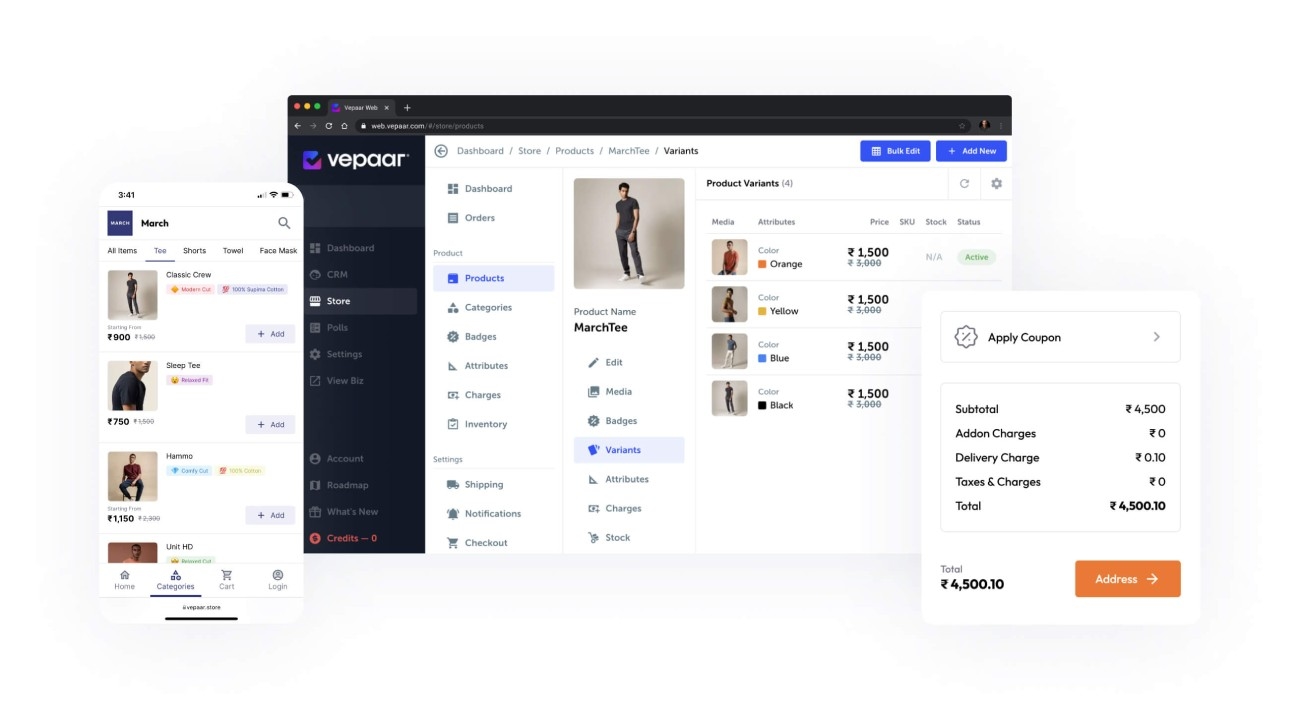 Vepaar store makes everything easy
for your online store
At Vepaar, we allow our clients to make use of our elite sales-related features that help you to start selling seamlessly. Now you can manage your inventory, enjoy multiple payment options, and allow your customers to configure checkouts with ease.
Variable/Digital Products
Allow a set of variations on a product while configuring a number of variables at your convenience. Vepaar even facilitates to sell digital products like eBooks, licenses, etc.
Checkout Configurations
Now, you can have your custom-made checkout page where you can add new steps and reduce some.
Inventory Management
Keep track of your products and their stock from anywhere with the most efficient inventory management features.
Multiple Payment Integrations
Your customers can have the luxury of choosing from a list of payment gateways from your online shop.
WhatsApp Poll

Gather reliable data through WhatsApp Poll

You can make use of polls to collect feedback from clients. Polls provide first-hand information which can be beneficial in improving your business.

Start your Poll Now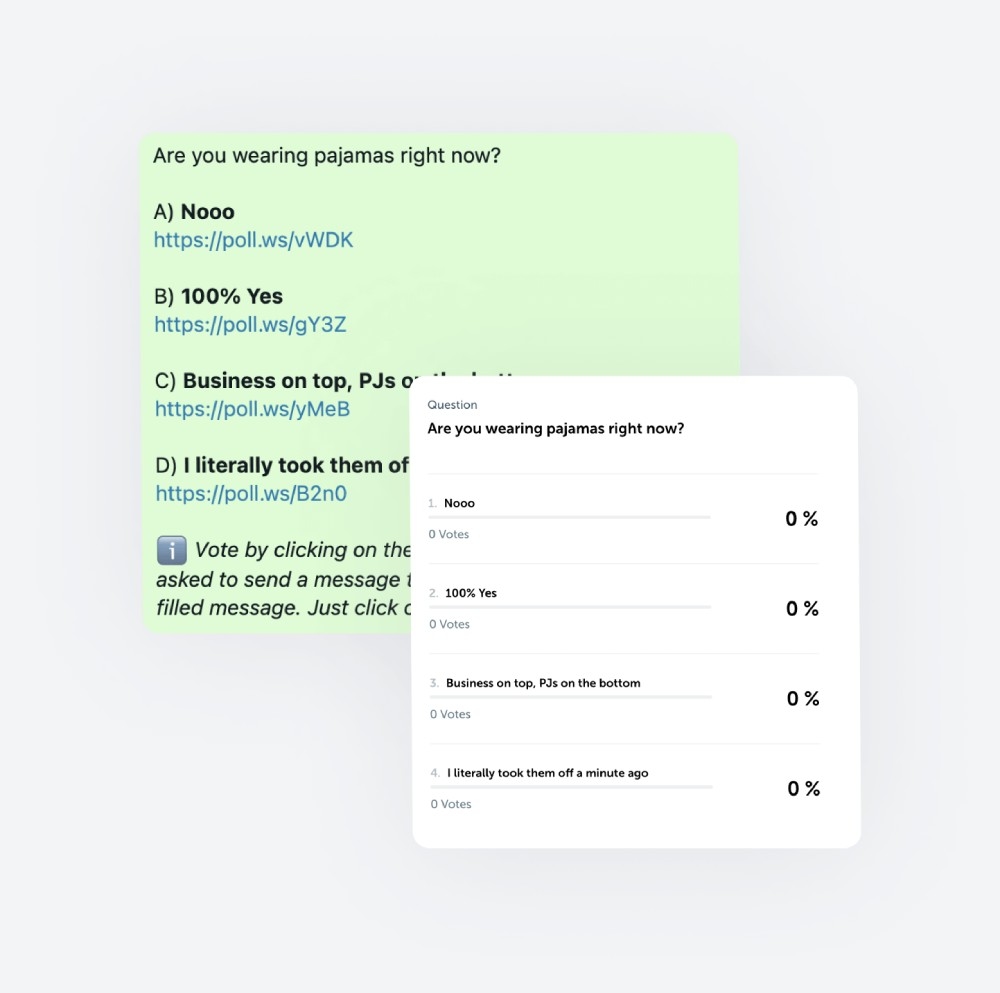 Create WhatsApp Link

Send Predefined Messages

Vepaar allows you to create your WhatsApp Link, which can be easily shared on social media. Your customers can use this link to initiate conversations with you on WhatsApp.

Generate your WhatsApp Link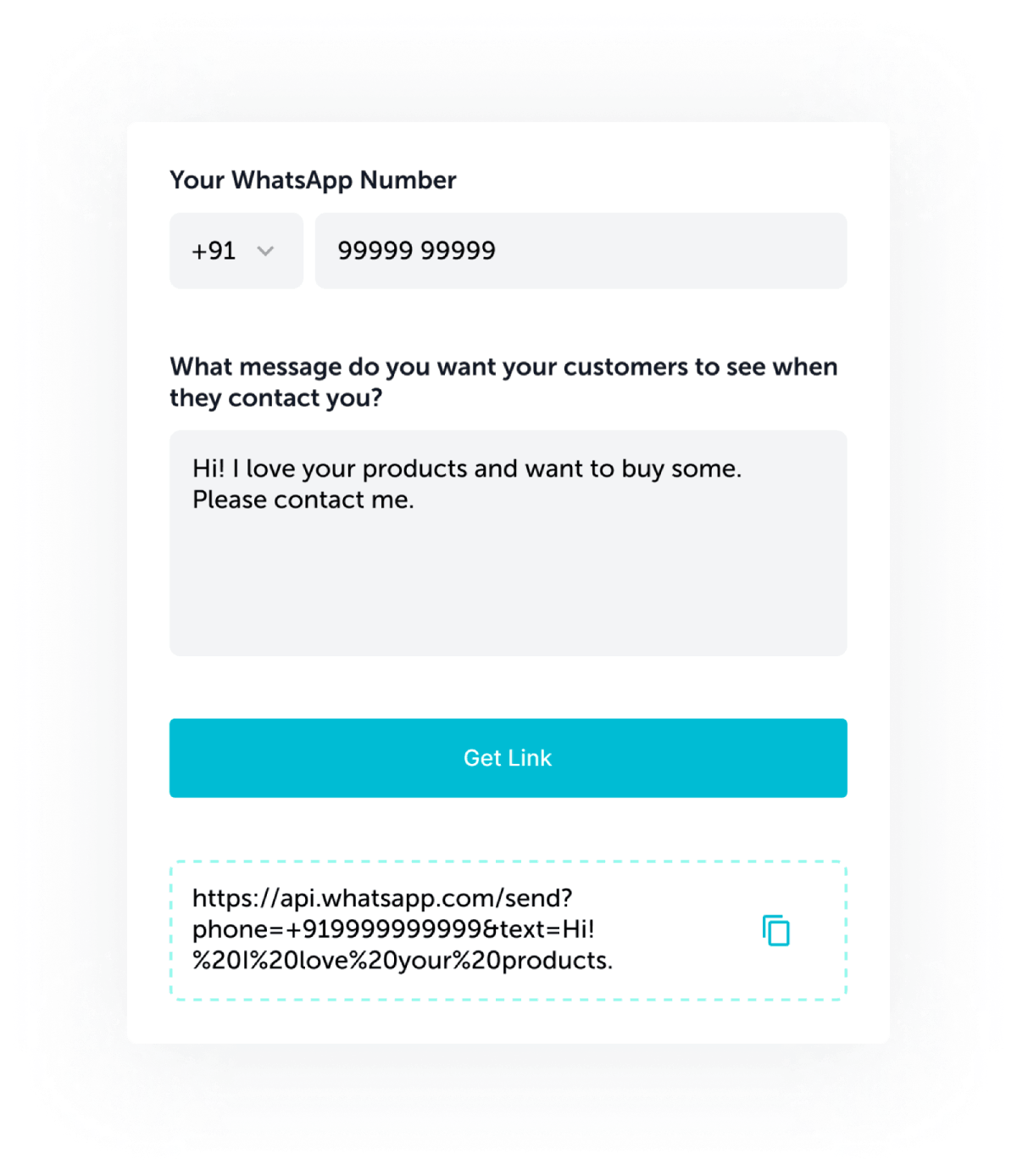 Vepaar
Provides
Live Support.
Our Customers,
Our Triumph.
At Vepaar, our most incredible wealth is our customers. Here's what they have to say about us.
I started a small cosmetic business 1 year ago. At first I only have few supportive friends as my customers. Eventually, my business started growing. More customers are sending me inquiries and it took a lot of time and effort to respond regarding list of products, prices and product details. That lead me searching what best solution I can do until I found Vepaar as the answer. They offer Free subscription for online business and is a great start to list down products and prices. Later I decided to upgrade my subscription to enjoy more features that I need. The money that I pay for subscription is worth it. Plus customer service team is very responsive especially in whatsapp.
I am so glad to have found Vepaar -- an integrated all-in-one solution for all my e-commerce needs. Now, not only can I start my online business confidently, I know that it will skyrocket it to greater heights.Vepaar comes with a comprehensive set of features that all modern businesses must have -- including WhatsApp CRM, Online Store, WhatsApp Polls, WhatsApp Link generator and Biz Page.I am ALL-IN with Vepaar, and I hope you will too, after you discover what it can do.
I have gained a great number of customers for the past 5 months and all this is thanks to #Vepaar. I call on you guys to download the app and get a great online store
Vepaar has a very good WhatsApp CRM system where by using their Google Chrome extension we can sync the WhatsApp contacts to our database. The implementation is very simple and newbie-friendly.
We are small business which does not require big ecommerce site but just a tool to manage our whatsapp and at the same time to offer more options for our customers. Vepaar has helped us in great way. now we can message our customers as well as sell our products easily with our preferred payment gateways. I don't have to worry for speed of web app, avaibility of our online store as everything is managed by Vepaar and now I can fully focus on our business aspect.
Well, I like their Support System and Vepaar has all the tools I needed to set up a profitable eCommerce business without having myself becoming an expert. It's easy to get going and use, with no fluff or useless features. The emphasis is on getting my business up and running as fast as possible so I started making profits.
Vepaar is the best chrome based extension also great CRM software that you can use it for your WhatsApp web. There are many great functions such as saving messages automatically you can build customer profiles, create sales funnels, backup all your contacts and many more... Here is a tip : you can have your online store and customised URL try at least once you won't regret
What I was looking for I found in Vepaar as it not only manages my generic responses with quick replies, it is a light CRM that stores my contacts, notes about my contacts, funnel builder, polls for engagement and an e commerce shop that sits right on my whatsapp. In other words, the perfect tool I have been looking for