About Us
The Story Behind Our Story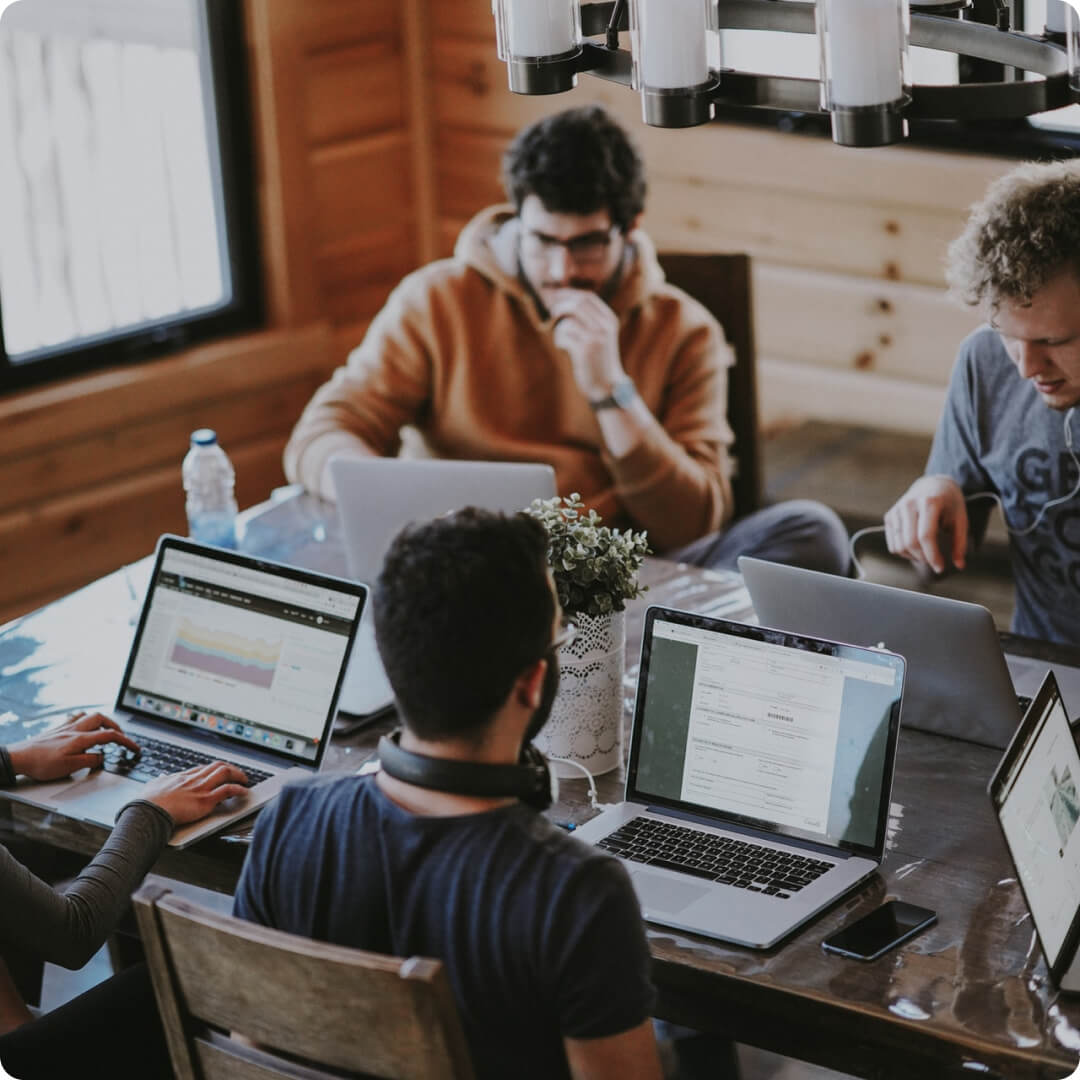 Our Mission
An Ecommerce builder that doesn't require any coding - Get consumer insights easily and efficiently with Vepaar
Our Commitment
We're dedicated to revolutionizing the way you get product insights and making it the very best
What does Vepaar mean?
A Gujarati word, Vepaar, means 'business'. As everyone knows, Gujaratis are known for having a knack for business, and for this reason, our brand name symbolizes our mission. And the mission is to assist small and medium businesses in taking their business online.
How did it all start?
It was the year 2013, and the lot met at TCS with a graduate degree in hand and a dream to come up with ideas that would forecast future technology.
Our spell as entrepreneurs began back in 2015 when we created BOT on WhatsApp, which was surprisingly created before the messaging brand itself did so. This BOT would respond automatically to hashtags, and this is how WhatsHash came to life. The new company got promoted on several websites and blogs, including the likes of TechCrunch.
This idea to integrate businesses into messaging apps came up back in 2015. However, this year we decided to take things up a notch and give our firm a brand makeover, and thus, WhatsHash got renamed Vepaar.
With over 3000 happy customers, Vepaar is easily one of the nicely emerging WhatsApp Marketing platforms today. Still fully founder-owned, we look forward to every opportunity wherein we get to maximize our profits. The headquarters of Vepaar is located in Ahmedabad, India.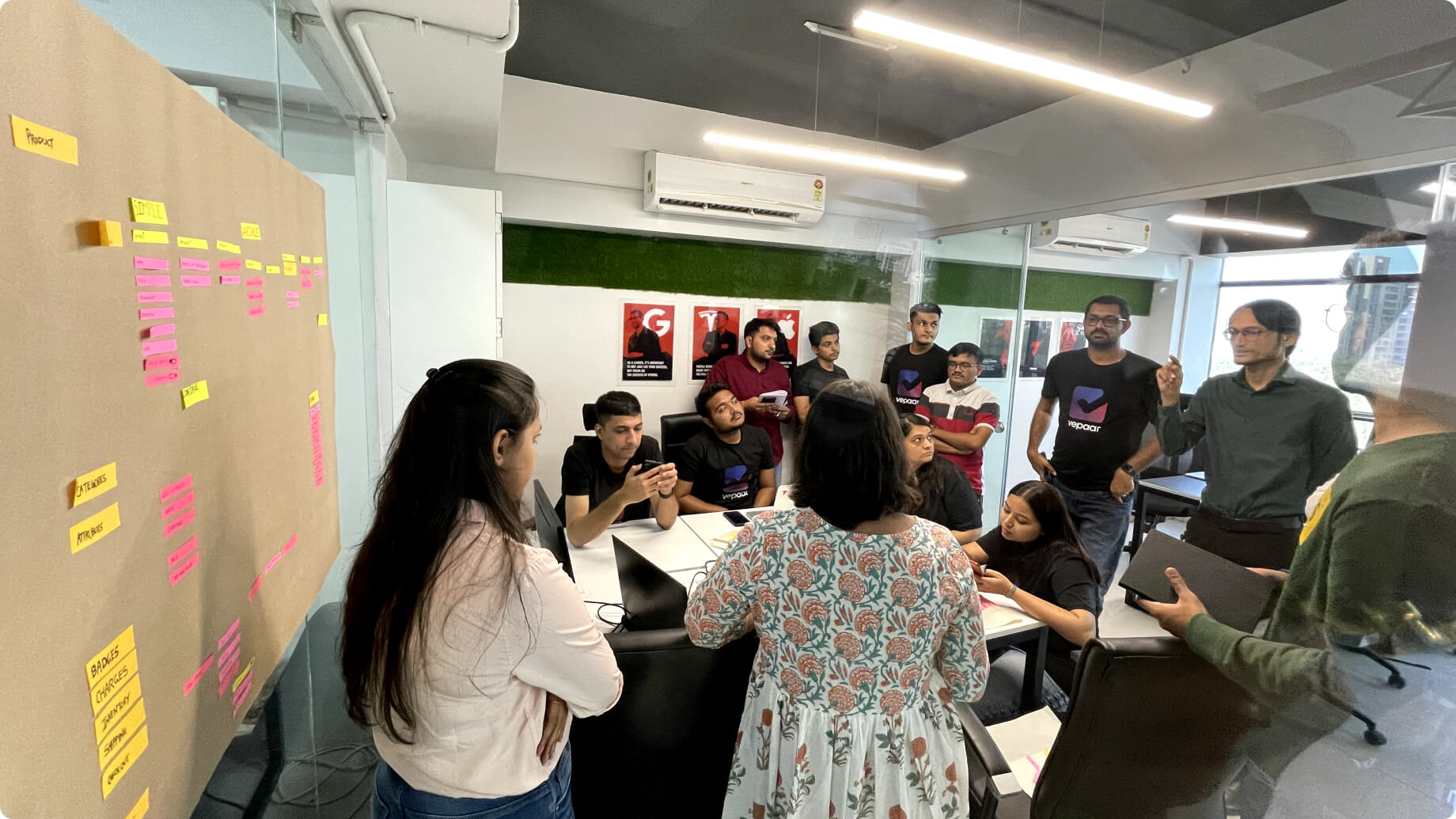 Who We Are
We're motivated to make your business grow to newer heights. A team of passionate people that brings the best solutions to your fingertips.
Our Journey
2015
Not just another idea/An idea that changed our lives!
We're cricket enthusiasts and we're looking for a way to post score updates on WhatsApp. Voila! We're here now with a tool that helps many.
Once we decided on WhatsApp as our platform, we went ahead and designed a BOT that works on #Hashtags of consumers such as #cricket, #news #weather…you get the gist.
Jan 2015
TechCrunch Feature!
We made it to TechCrunch, "A Virtual Assistant to WhatsApp" and the great visibility led us to expand our Bot to WhatsApp Marketing services.
Dec 2015
2019
10K+ people liked us!
Our first milestone in the journey! The cricket score updates gained popularity and spread the word about an ultra-cool platform in town.. That's us!)
WhatsApp Store
Our WhatsApp Store went online, making us one of a kind and first in this industry. With WhatsHash we were set to revolutionize how brands can connect their stores to consumers via WhatsApp texts.
Jan 2019
2021
Vepaar is born!
We were constantly taking notes and ever-evolving. We wanted to start the year off with a bang, and in 2021, we created a whole new identity that reflected all we have done to support the growth of business on WhatsApp and tell consumers about our authentic selves. A star is born- Vepaar!
Apr 2021
2022
100k+ Users onboarded!
We've been growing and reached a staggering 100k+ users. A milestone that speaks for itself. Vepaar is always evolving, and we're here to bring the best WhatsApp Marketing Services for you to scale like never before.
Trusted by 100k+ Business Worldwide
Why not join us in our splendid journey?
A team of graduates that began with a common vision back in 2015 has reached great heights. Thanks to the support of our clients, we get to serve over 100k users.