Amplify WhatsApp Web
And Skyrocket Your Conversation
Now you can expand the functionalities of the most powerful messaging tool and get the most out of your business.
Get Started Now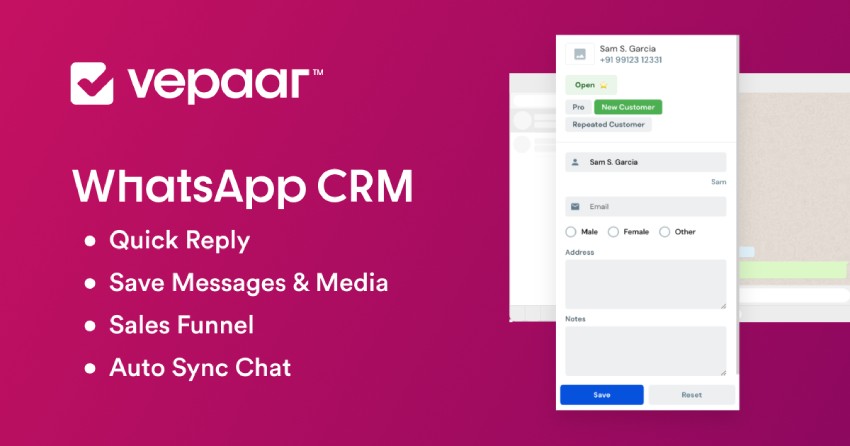 Easily Assess & Manage
Your Business Activities On WhatsApp
Our dashboard gives you a bird's-eye view of your business metrics. You can also get a glimpse of your leads anytime, anywhere
Remarkable features WhatsApp has to offer
Vepaar has come up with a good number of features that allow you to turn WhatsApp from a typical messaging app into your business partner.
Sales Funnel
With our elite Sales Funnel feature, you can now turn your leads into customers with ease.
Tags
This option helps you organize and manage your contacts and messages with tags/labels.
Build Customer Profile
Keep a record of the usual customer information and do more by pushing those leads to your CRM via our integrations.
Ticket Management
Addressing customer grievances has been made more straightforward than ever. Manage your customer tickets easily and ensure seamless customer support.
Bulk Import/Export
Import or Export contacts and customer data via Excel. Update the data in bulk and even export tickets' data.
Chrome Extension
Generate more leads by drawing out contacts and other essential data from WhatsApp.
Leverage WhatsApp To Create Customer Profiles
Save Essential Customer Information

Our idea of building customer profiles involves saving the basic and crucial customer data for future use.

Sync Leads with Other CRMs

If you decide to utilize more than one CRM software, Vepaar allows you to sync all your leads with the other software with great ease.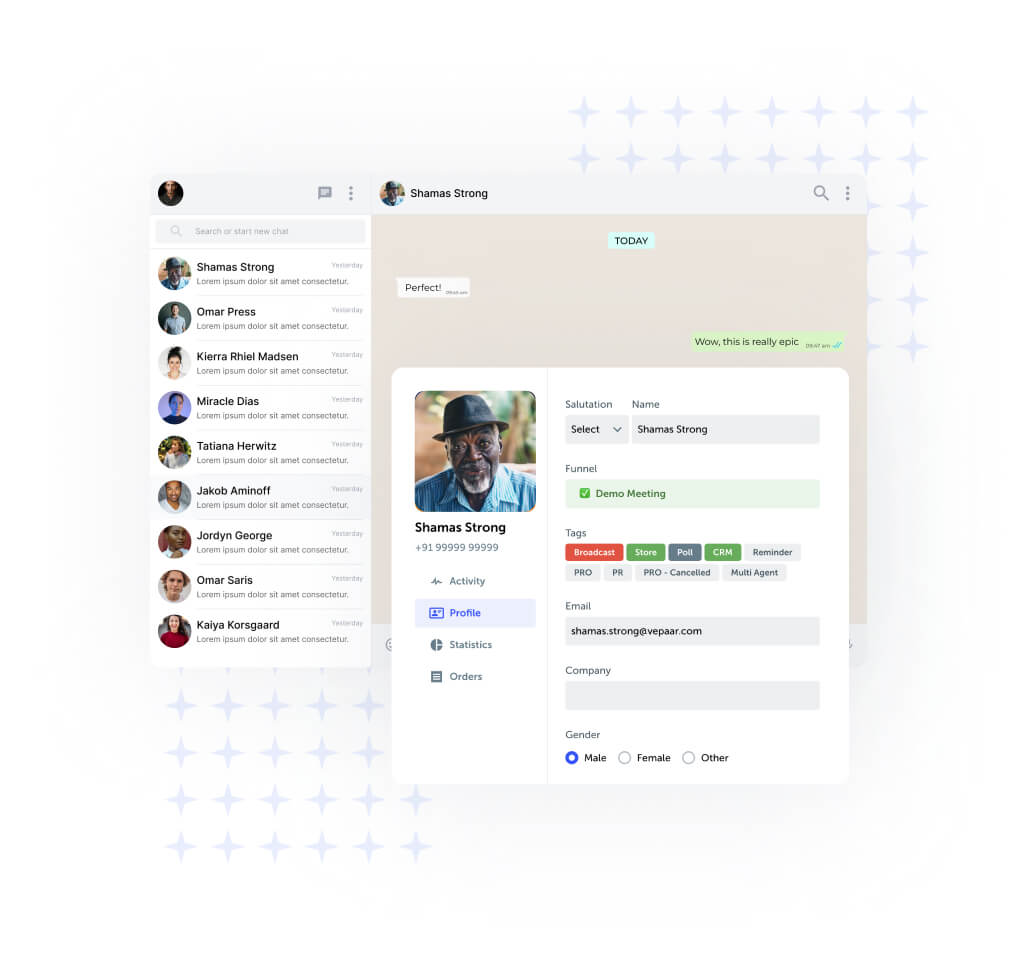 Record Sales Activities While Chatting On WhatsApp
Take Notes

Several things go through your mind while talking to a lead on WhatsApp. The good thing is you don't need to remember all the information, as you can simply take down and save notes for future use.

Record Activity

Even while texting your customers on WhatsApp, you have the luxury of recording their activities quickly.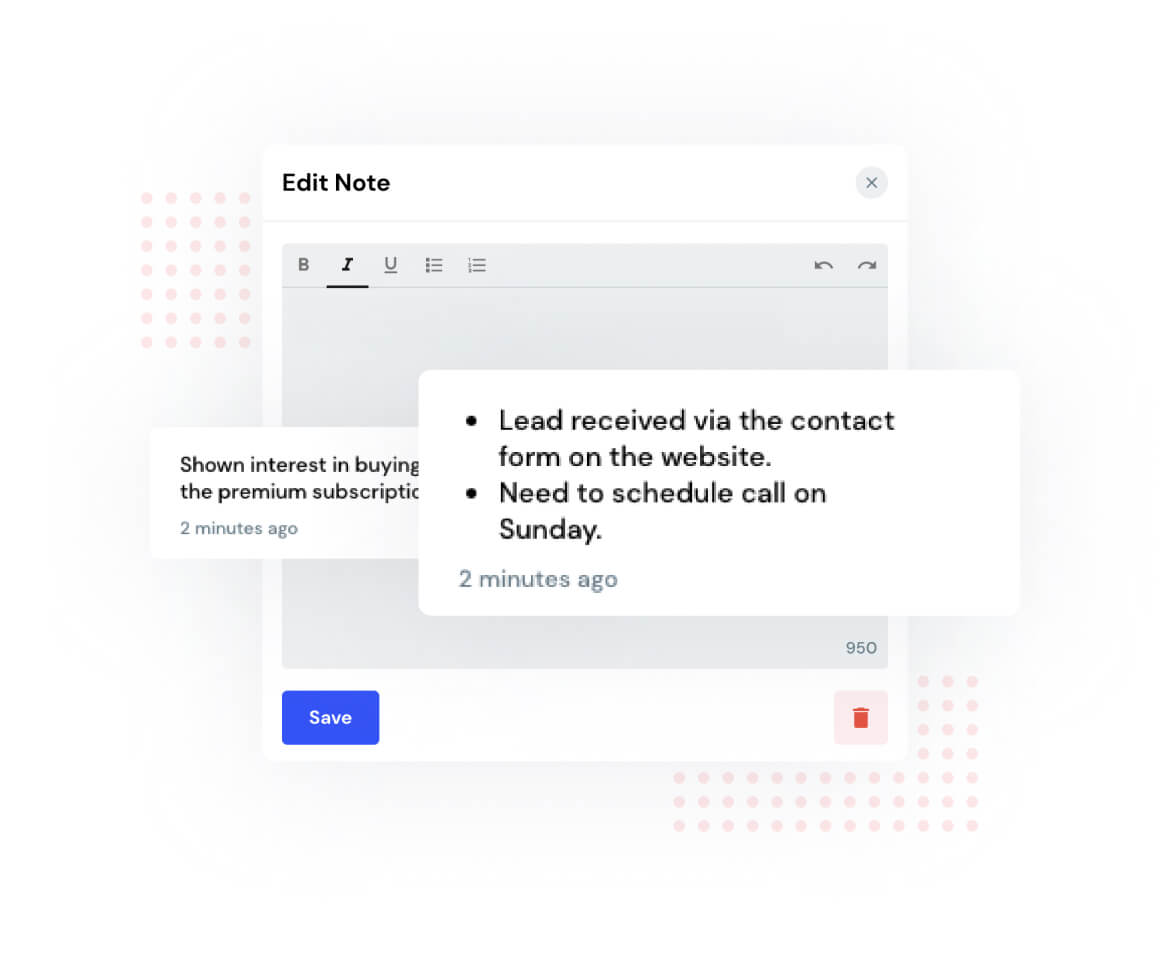 Saving Messages And Media From WhatsApp
Save Essential Text Messages

Store and retrieve important text as well as media messages safely. Categorize your customers by creating and assigning tags like Contact, Message, Media, and Broedcast.

Save Video, Audio, and PDFs

Not just text messages, Vepaar enables you to save any form of conversation with your clients. These saved files and media come in handy while reviewing past conversations.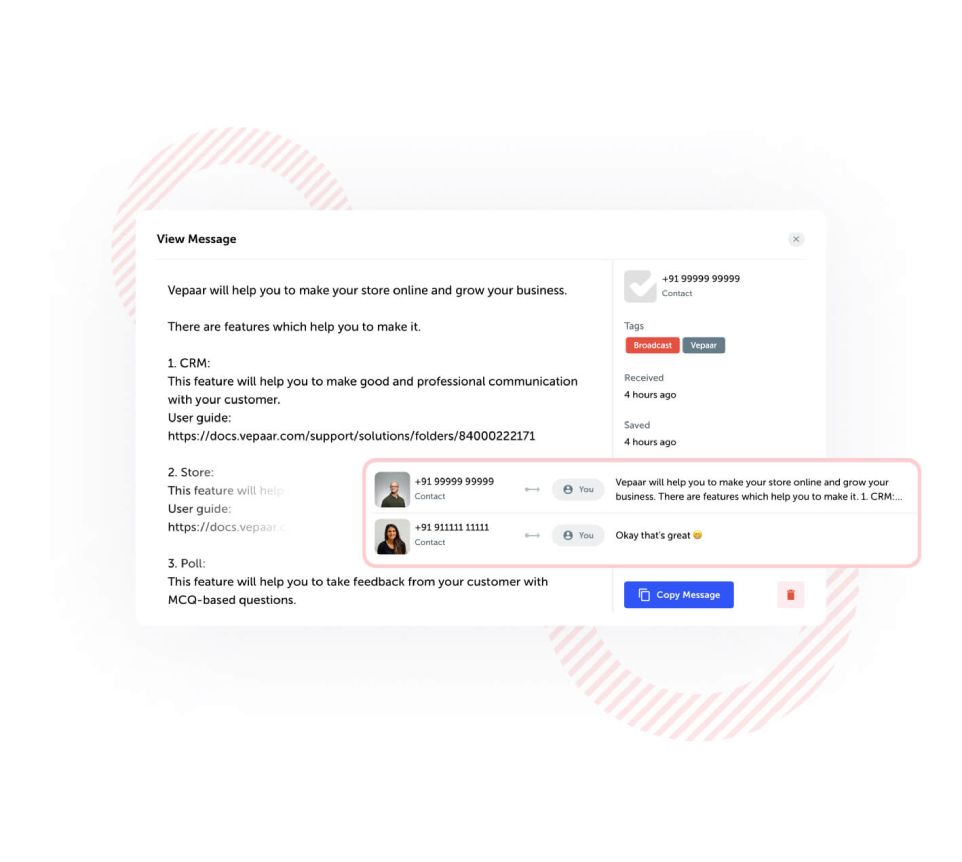 Auto Sync Chats From WhatsApp
Sync Your WhatsApp Chats

You can easily synchronize chats with Vepaar's web extension. Thanks to this feature, you can sync all your conversations with any person or a group without doing it yourself.

Export Synced Chats

Once your chats and messages are automatically synced, you also have the option to export them.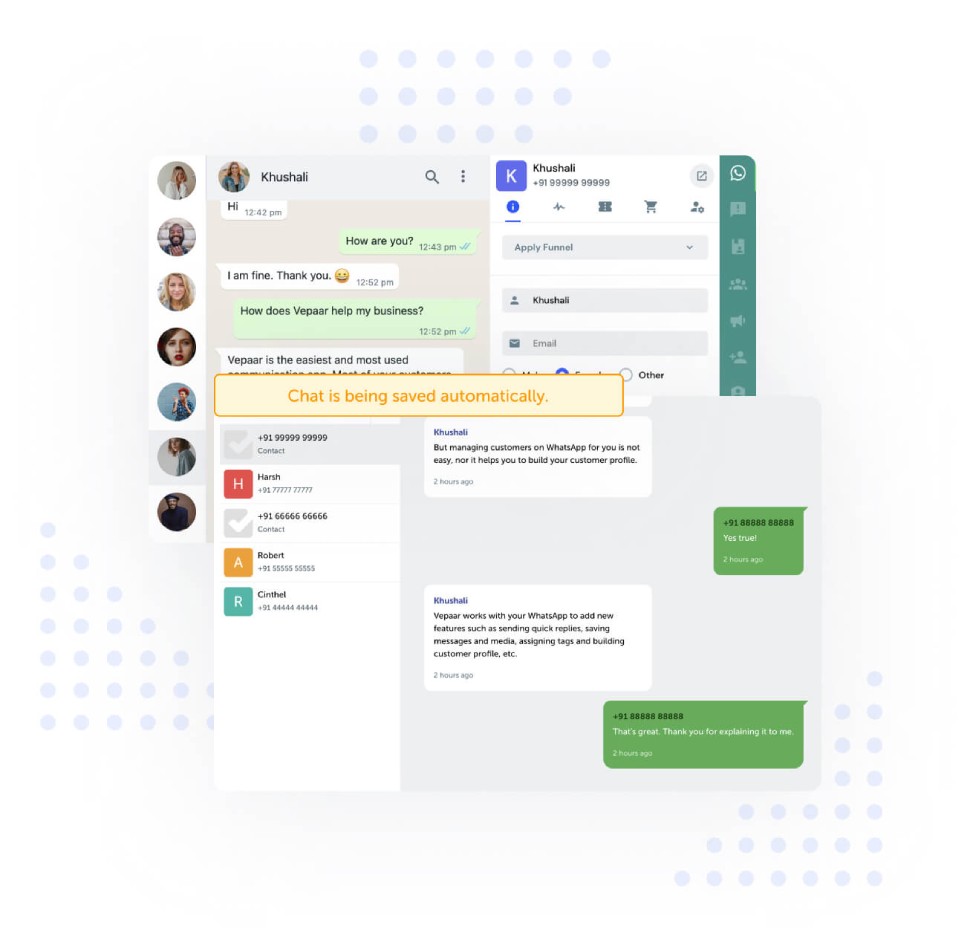 Vepaar Chrome Extension is Integrated with
Business Apps you use every day.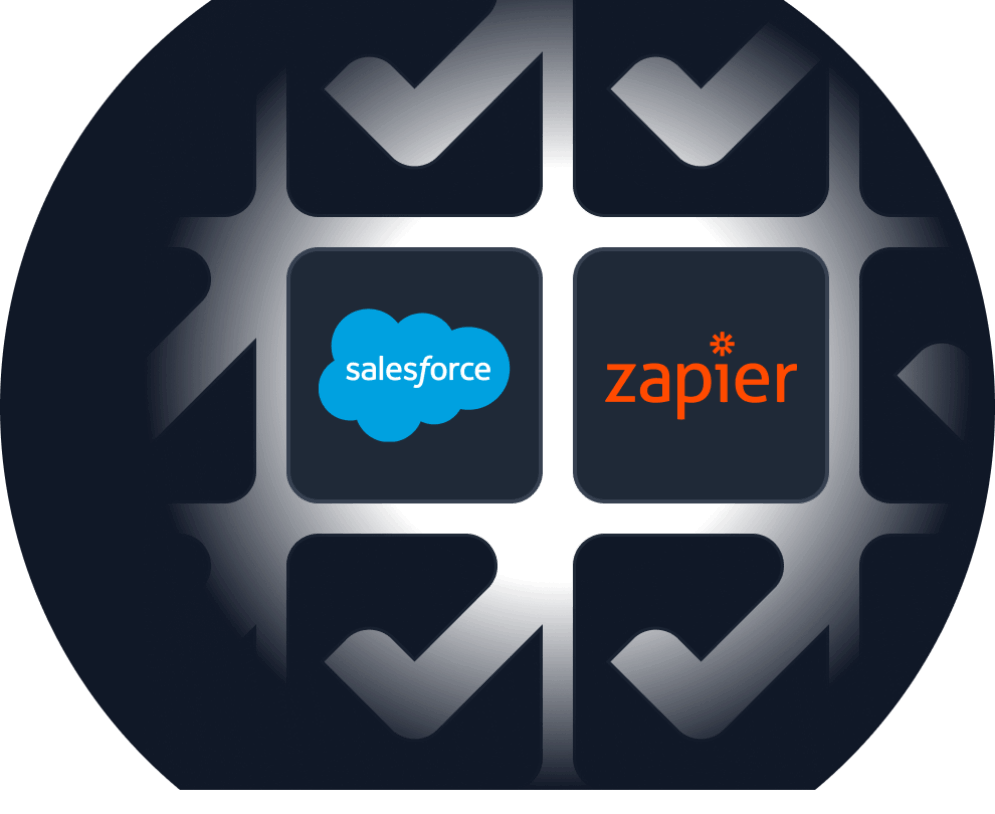 Trusted by 100k+ People Worldwide
The best CRM for WhatsApp
Vepaar helps take your business to the next level by automating many aspects of your business workflow with CRM-like features. We allow you to build customer profiles, send customized replies, save media, conduct polls on WhatsApp, start your online business, and a lot more.