🎉 We are launching soon.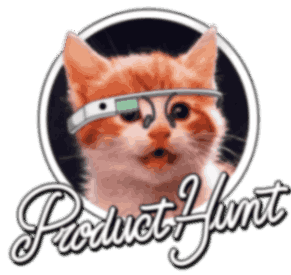 🎉
WhatsApp Poll
To Engage Efficiently With Customers
Use WhatsApp Polls to understand consumer behavior better and make informed decisions for your upcoming campaigns.
Get Started Now
Insightful Dashboard
The Dashboard space will allow you to view the WhatsApp polls you've conducted. You have the options to view, pin or share your polls.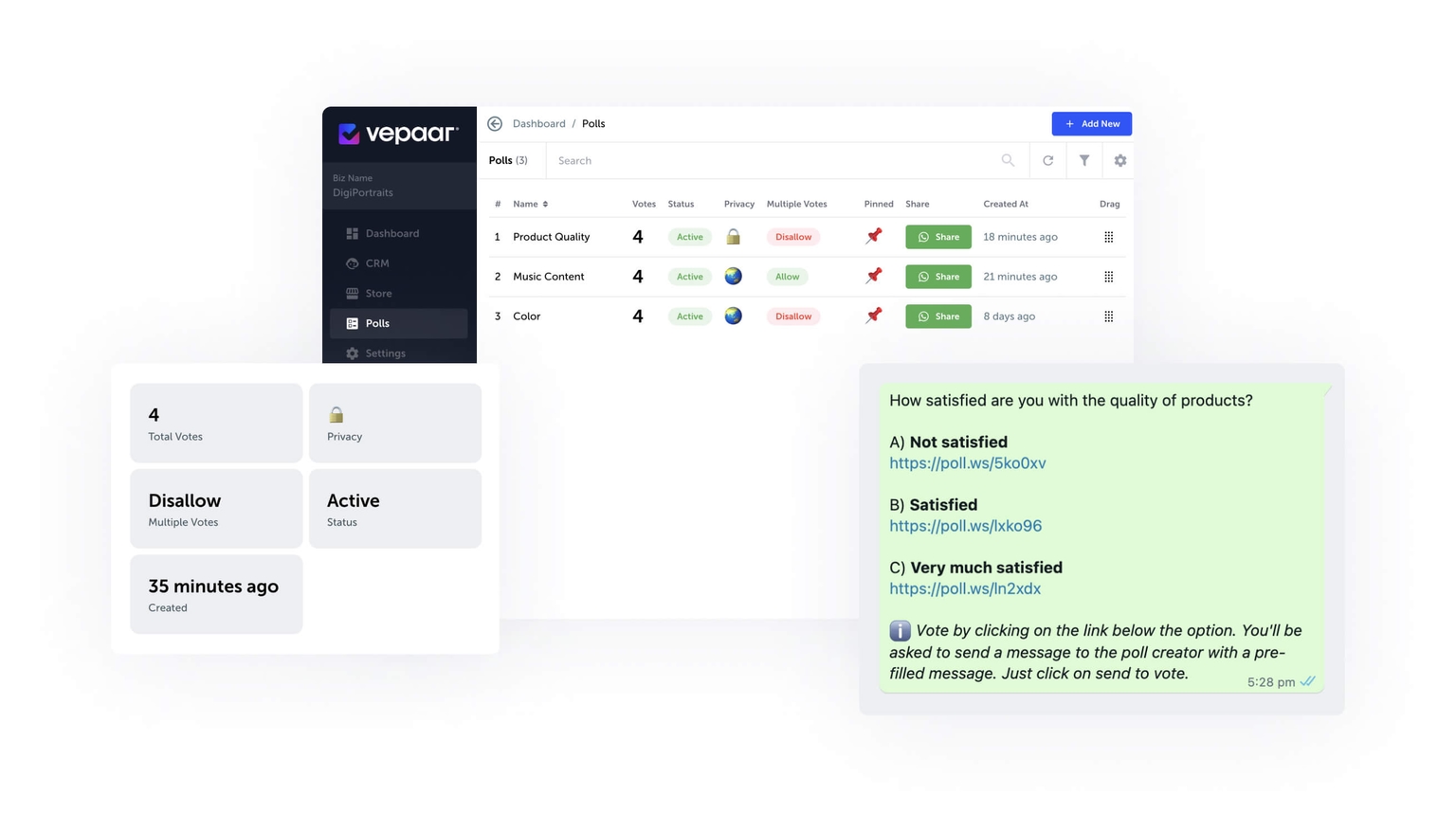 Features that create quick and effective
Polls for WhatsApp.
Use our feature suite to make polls that drive results. Get better data in a comprehensive form to create better campaigns for the future. Collect opinions that matter.
Single or Multiple Votes
Allow customers to vote on one option or multiple based on your expectations from the poll.
Realtime Result
Get the result to analyze in real-time, and never stay wondering with insights provided in the blink of an eye.
Public or Private Results
Have the liberty to choose whether the world can see your poll results or not.
Regulate Poll Status
You get to decide whether you want to continue a poll or not and thus regulate poll status accordingly.
Multi-Lingual Polls
Let language never be a barrier to understanding your audience. Create your polls in your desired language.
Export Results
With easy export options available, export poll result in .pdf, .xls etc.
Personalized Theme of Poll Result
Make the changes on poll result based on the available personalization by changing it around the way you like.
User Feedback
There's always room for improvement; learn from your consumers how you can serve better.
Market Research
Nothing better than learning from customers directly what they want-use this feature to gather the right data for successful campaigns.
Engage your customer
Make your customer feel valued and heard by engaging them in surveys for proactive interactions.
Social Media
Leverage the holy grail of understanding your audience by reaching out to them via the most used social media platform.
Short Survey
Do surveys that are short yet in-depth to collect actionable insights.
Know your Audience
Polls are an easy to consume yet effective channel to learn what your audience is looking for make winning campaigns for rapid growth.
Making a poll is easy!
Polls are an easy and powerful way to learn more about consumer behavior. You can do this in a few simple steps.
Create
Add your question and options to configure your poll.
Share
Forward the poll to your target audience to get them voting.
Collect
Get real-time data about what your audience likes.
Analyze
Use data to drive your upcoming campaigns for better success rates.
Export
Share the results with your consumers with easy export options.
Powered by Official WhatsApp Business APIs
Poll on WhatsApp to Grow your Business
With this another remarkable feature at Vepaar, you will gain insights into the current business scenario and help you understand your customers' needs.