Woah! You have decided to start online saree business. You have landed your plane of query in the right place.
Sarees is a word that depicts Indian beauty and grace and a representation of our vivid culture! In a country like India, where every next day is a festival, event, or family gathering; women keep surfing the internet to wear the most fascinating attire. And most women's go-to-outfit for such occasions is none other than Sarees.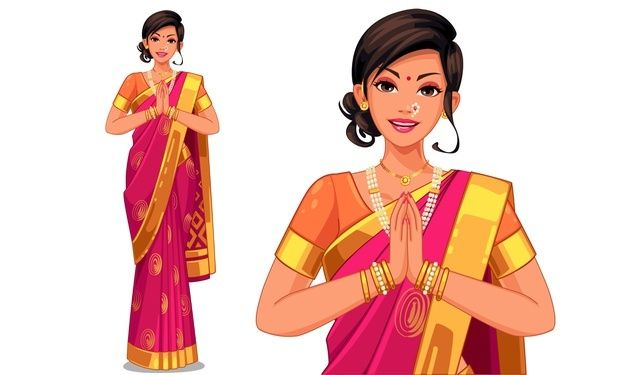 This elegant ethnic wear is recently trending in the fashionista world. Sarees had made a whopping business of Rs. 39,350 crore in the year 2017 and it is estimated that it will rise to Rs. 51,866 Crore till the year 2027.
This current gigantic demand showcases a huge opportunity to start online saree business in our country.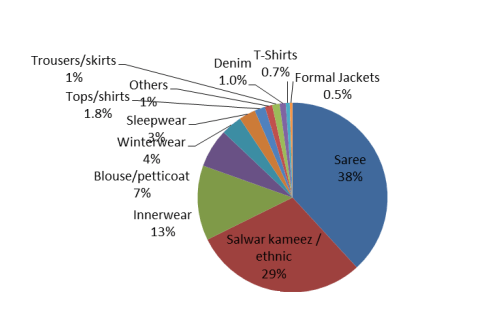 The potential of conducting sarees online business in India.
The sarees business is one of the all-time high demanding businesses in India. As per a report by Bloomberg, Titan's Bhaskar Bhat stated that " The potential of sarees business is far bigger than the watch business. '' This bold statement highlights the evergreen demand for this amazing garment.
You won't find a single woman who doesn't have sarees in their wardrobes, thus making it a whopping Rs.40,000 crores market as per the year 2021.  
These statistics are enough to prove the huge potential of the sarees business in our country.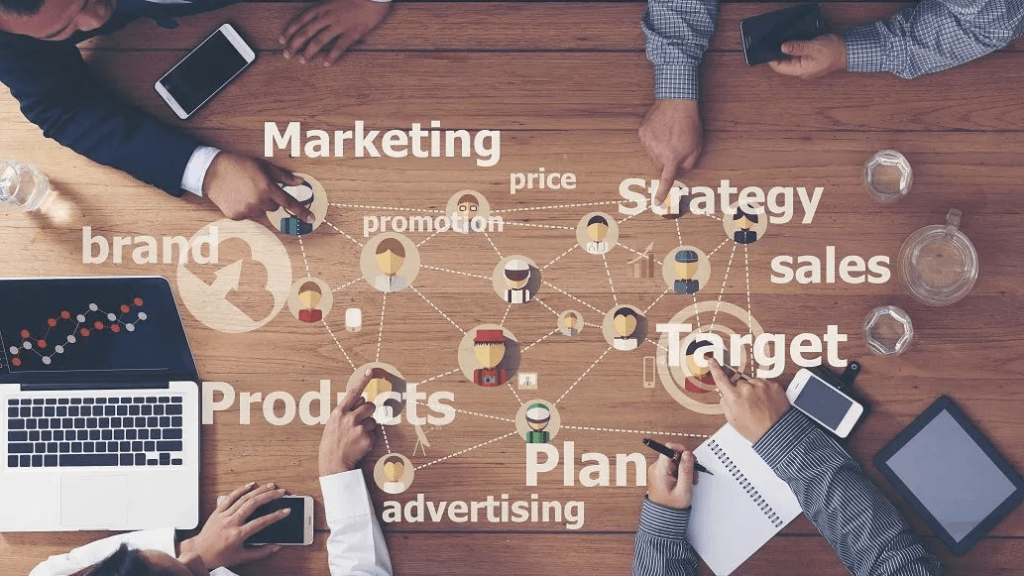 The number one reason why most startups fail is the lack of market research. You need to study a variety of factors beforehand such as types of sarees available, your competitors, pricing, supplier's location, delivery status, and so on. Having a knack for fashion is also a must. This will be the foundation cornerstone in your journey of conducting online business.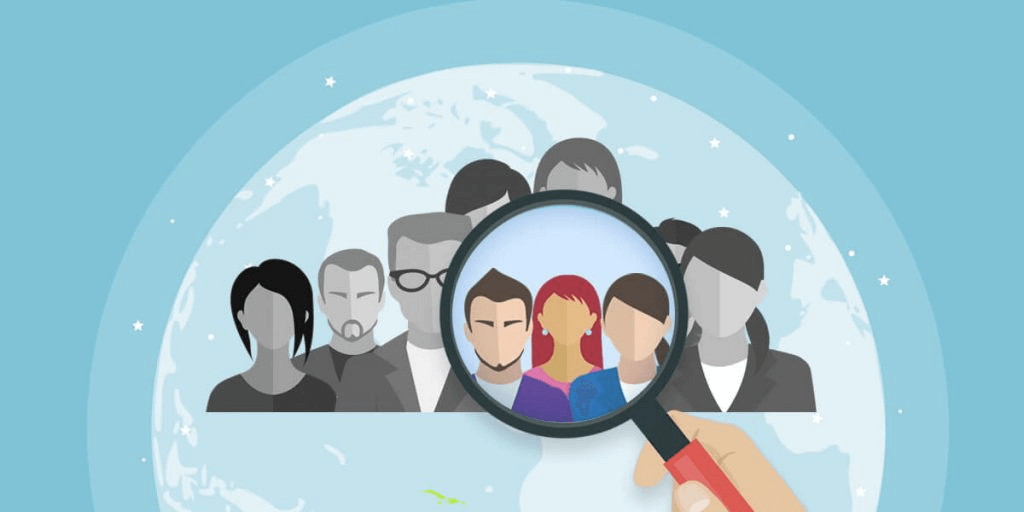 In order to sustain in a business environment, always remember to never sell your product to everyone out there in the market. ' Richies The Niches' proverb is aptly stated. Profitable businesses have to select a particular group of the audience to deal with. Choose your target audience. Women living in different parts of India have different choices, likings, tastes, and preferences. A small guide to different options…
Let's have a look at the plethora of sarees popular in India.
• Kanjivaram Sarees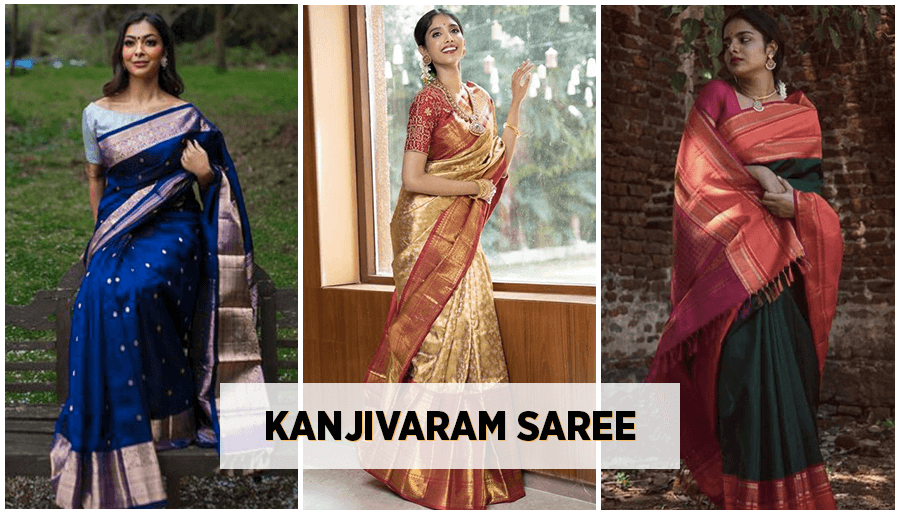 These elegant sarees are hailing from Tamilnadu. It's a pure mulberry silk saree, layered with huge, royal borders and magnificent colors. They have an epic stint of gold to glorify their look. The pallu is usually having a contrasting color.
• Bandhani sarees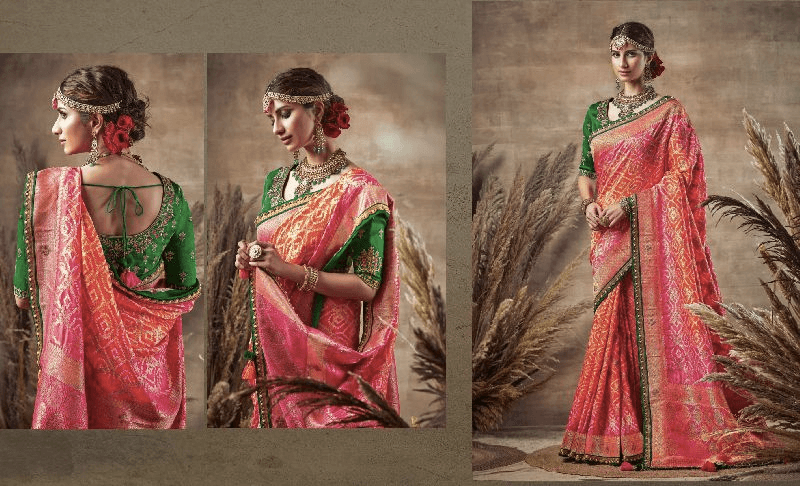 Bandhani sarees come from glorious Gujarat. They are of different patterns, designs, and colors. It is a pretty delicate material, so proper care needs to be taken. They are dyed by hand only.
• Banarasi sarees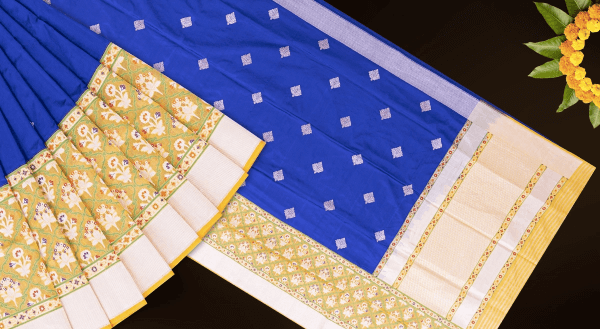 These magnificent sarees come from Varanasi. They are well-known for their motifs and intricate designs. Originally, they were weaved from gold and silver threads. 
• Nauvari sarees

Hailing from Maharashtra, it gets its name as it is about nine yards long. They originated from the Maratha women warriors like Rani Ahilyabai Holkar and Saibai who would sit on horses wearing sarees to fight with the allies. Nowadays, they are worn in marriages and functions alike. 
• Chikankari sarees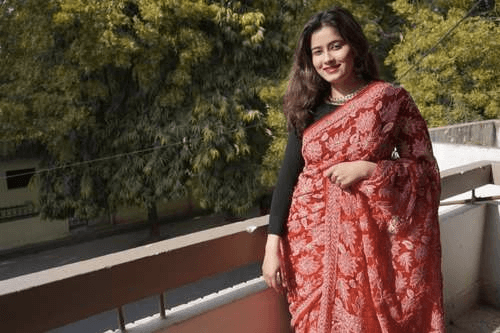 Hailing from the Nawabo ka Shahar Lucknow, Chikankari sarees are made from stitched fibers. They are highly embroidered and have stances of Persian culture as well.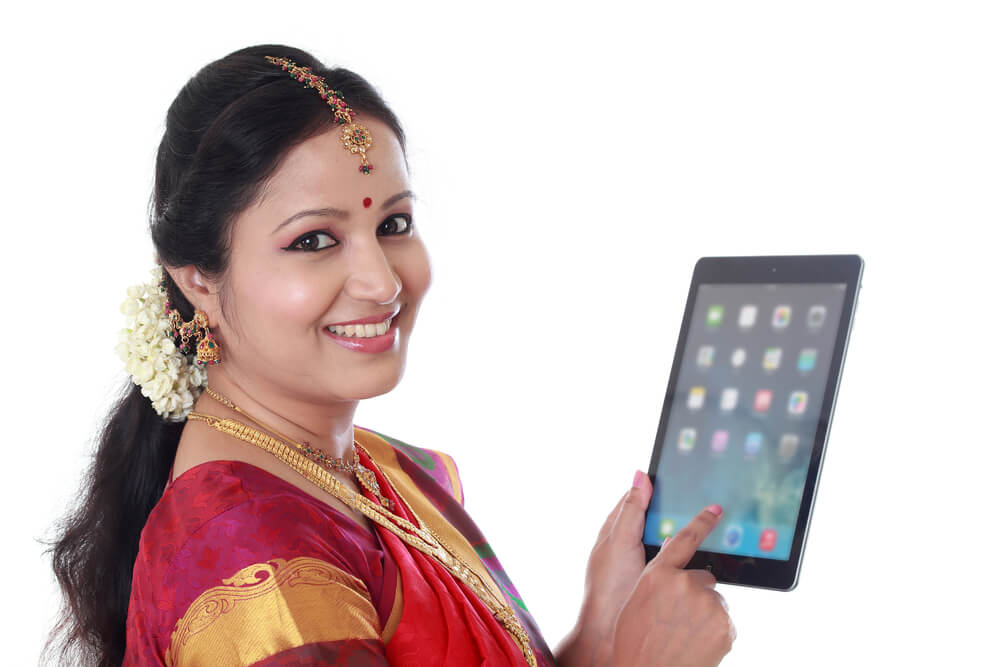 Without a firm understanding of the sarees business, you cannot directly start selling your products. The nitty-gritty of the business must be well-studied. What types of sarees, their quality of fibers, maintenance needed, pricing, competitiveness, and such factors must be analyzed.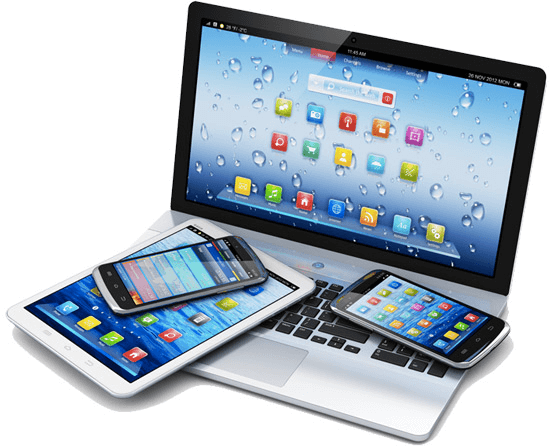 An android phone, laptop, wifi, and good connectivity are extremely important for setting up your online business. Have another set up of online devices for social media marketing.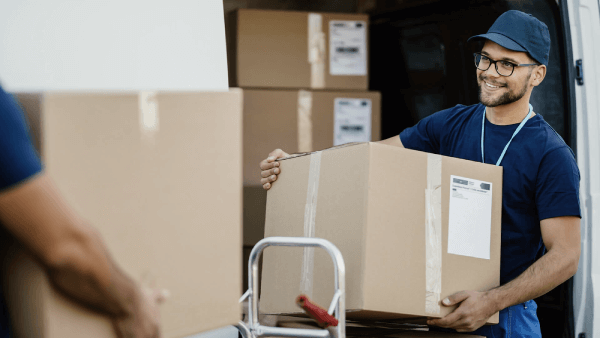 Research about the manufacturers supplying the required type of sarees in your location. Estimate the costs for purchase and the attached GST. Enquire about discounts available on the bulk purchase. Most such manufacturers can be found in Surat, Chennai, and West Bengal because of the availability of great designers who produce the best quality at reasonable prices. Your customers would be in search of new and new varieties, so check whether he|she can maintain with the demand.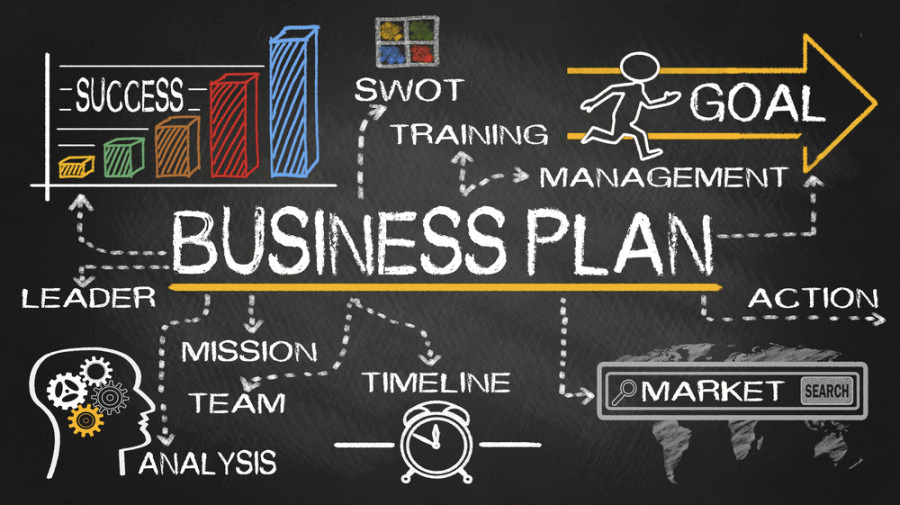 A business plan forms the cornerstone for conducting your online business. Study all the factors like political, economical, social, legal, etc. 
Discuss all the costs involved in the business. Account for taxes and GST. Take the help of a Chartered Accountant and lawyer for any advice. 
Gone are the days, when you had to fill those huge numbers of forms, stand in queues, and take such hassles. The Digital revolution has given us much ease to fill forms online at our convenience. Upload the required documents and get your business registered. 
Registration of business has its own set of benefits. It brings reputation and goodwill to the business. Your business gets a legal status and customers would like to buy from such a business as they can trust you more.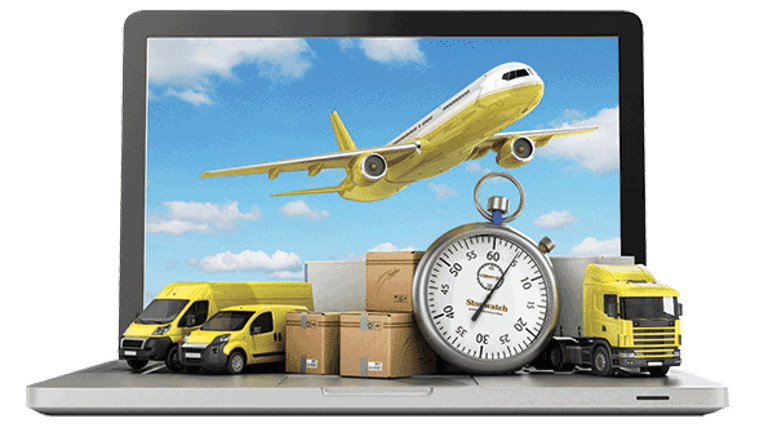 Though your sarees business is an online one, you would require a godown for storing sarees. Choose a location that is reasonable to ship your sarees to customers and get shipments from the manufacturers. Therefore planning your logistics is a must.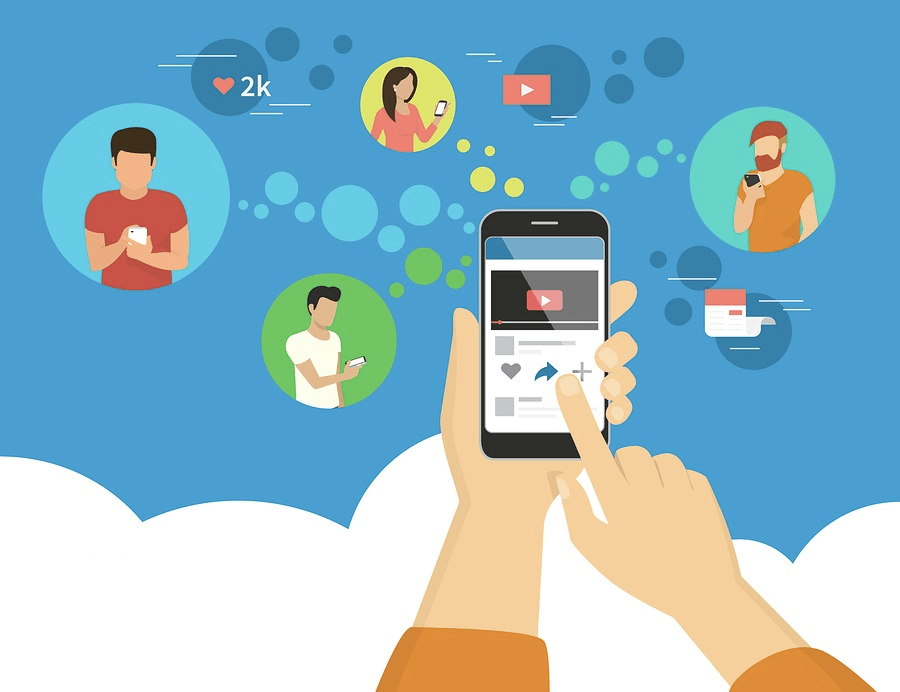 In the digital world, social media will help you to get a wider reach and get new customers, so investing in social media marketing is a must. Hire interns or freelancers for the same. Attract your customers by giving valuable offers, discounts, and free shipping services.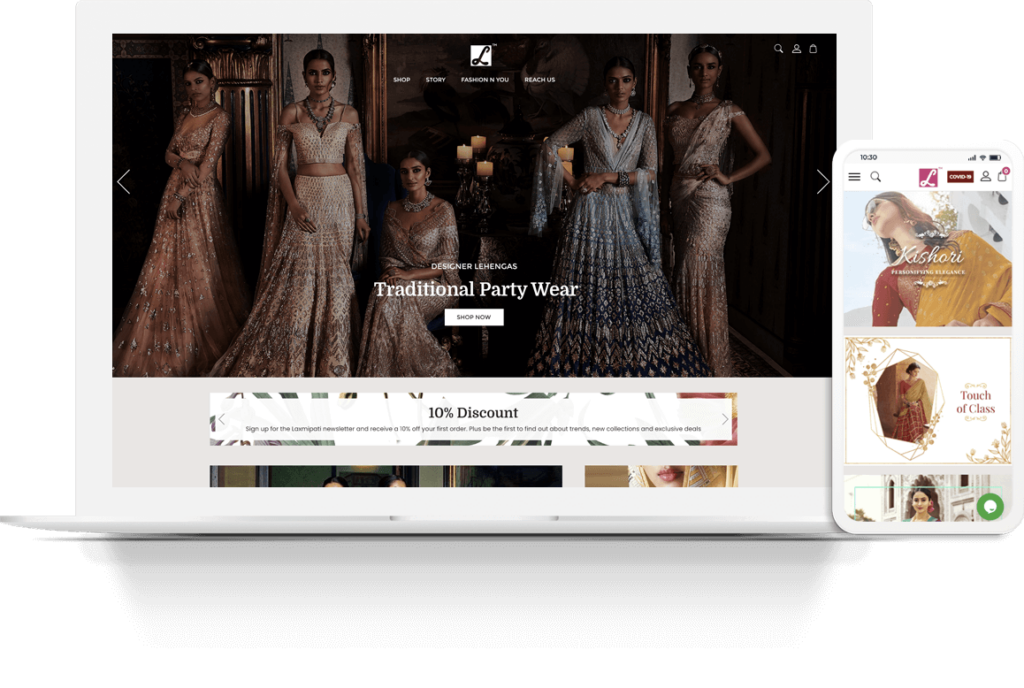 Choose one eCommerce platform which has maximum features that support your online store. Choose Vepaar for the same.
• Vepaar is a one-stop solution to start online saree business.
• Vepaar has the right set of tools to thrive your online business.
• It is facilitated by a Quick reply feature which makes communication with your clients much easier. It is as such supported by a strong inbuilt CRM mechanism.
• The sales funnel option provided by Vepaar enables seamless conversion of your prospects to customers. You can send them personalized messages to maintain good relations with your clients.
• You just need to upload your product catalog on Whatsapp, start collecting orders online and kickstart your online venture.
• The payment gateways like Stripe, Razorpay, and Paytm are supported on this app.
• Vepaar app is supported by multiple languages. Trade your products in local languages now. Be it English, Hindi, Gujarati, Marathi, Urdu, Portuguese, Chinese, French, and so on. Isn't that fabulous? 
• Ever thought about organizing polls on Whatsapp? You can collect feedback by conducting polls via the Vepaar app. This feedback can be used in improving your offerings to the customers.