What does a business thrive on? How does a business boost its reach among consumers with WhatsApp business api? Most importantly, how can a business create a good impression about their brand? The answer is simple – responsiveness. Customers love to receive regular updates on new product launches and new stock alerts, as much as they look forward to real-time order tracking information.
At the same time, customers always want a business to clarify their doubts in the blink of an eye. Thus, the reputation of a brand is quite dependent on how smoothly they can resolve queries and grievances of their customers. And, in the digital age now, where else to make it all happen other than WhatsApp?
WhatsApp has propelled to being one of the most popular and successful instant messaging platforms among business owners. As an indispensable social media app, WhatsApp for Business has made 1:1 communication simpler and easier by bringing forth innumerable features, particularly for online businesses.
Here, you can turn your personal account into a WhatsApp business contact, post stories to share new product updates, make use of simple messaging tools, and the list goes on.
So, if the WhatsApp for Business app already has these features, why go for the WhatsApp Business API? First, let us understand what 'WhatsApp business API' means. A WhatsApp business API can be defined as an out-of-the-box business solution aimed at simplifying communication between businesses and customers.
The primary difference between these two is that the WhatsApp business app serves the purpose for small businesses whose only basic priority is one-on-one communication with their customers. A WhatsApp Business API, on the other hand, provides a lot of scopes to utilize WhatsApp more efficiently.
In short, a WhatsApp Business API makes your digital store more productive. No wonder why it is important for you to decide upon the right platform to connect with the API.
After all, your top priority should be to create a more effective WhatsApp support feature, that would help your buyers, both new and returning, in their shopping experience. Here are the top 5 WhatsApp Business API providers for your online business to scale new heights this year: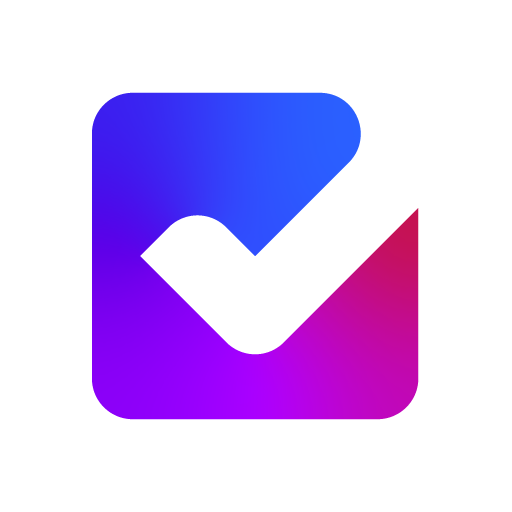 App name: Vepaar
Create online store: https://www.vepaar.com/online-store/
Sales contact: +91 88665-88661
Email: support@vepaar.com
Address: Isquare Corporate Park, Science City Rd, Ahmedabad, India
The mainstream perspective on WhatsApp Business APIs has always been that these are exclusively meant for medium and large business organizations. Well, this is what WhatsApp too says on their own website. However, Vepaar aims to challenge this technical status quo by creating a WhatsApp Business API for all business owners of all ages.
Vepaar is a free online business app that helps both small and medium businesses to go online. Boasting a simple yet powerful array of business tools at your disposal, Vepaar is the epitome of minimalism in conducting business.
With Vepaar, you can keep track of real-time business analytics, handle transactions through superior payment gateways, create smart product catalogs, send quick updates and responses via the Quick Replies feature, and so on.
What's more, you can create your very own online store link with the help of Vepaar's WhatsApp Link Generator, for free of cost. To start your business journey on the web, download the Vepaar app, available for Android and iOS users. Also, you can install the free chrome extension to integrate with the WhatsApp Web as well.
Download Vepaar Android or iOS App or Signup now!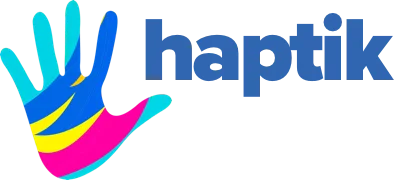 App name: Haptik
WhatsApp business: https://www.haptik.ai/solutions/whatsapp-enterprise
Sales contact: N/A
Email: hello@haptik.ai
Address: Jio Haptik Technologies Limited, Goregaon East, Mumbai, India
One of Haptik's special and creative features as a WhatsApp Business API provider is allowing online businesses to run loyalty programs. Ultimately, shoppers love getting special access to new launches by brand, or extra discounts on your best selling bestselling products.
Loyalty programs, therefore, are a way to thank your customers for supporting you through thick and thin, and Haptik does it smartly as a business app for small businesses.
With the aspiration to make customer experiences worthwhile, Haptik assists various business organizations to tailor the best customer experience suites for a huge variety of niches, such as eCommerce, Telecom, Insurance, Mortgage, and Gaming.
As one of the most well-reputed business apps for small businesses, Haptik's proprietary NLU empowers small businesses to create the "most human-like conversational experience" for their buyers, as their website claims. So, if you are looking for a platform that will take care of the customer care service for your brand, Haptik has the right tricks up its sleeve.
Sign up from here!

App name: Infobip
WhatsApp business: https://www.infobip.com/whatsapp-business
Sales contact: N/A
Email: support@infobip.com
Address: 35-38 New Bridge St, London, England EC4V 6BW
Infobip's primary focus as a WhatsApp Business alternative is pretty straightforward – using WhatsApp as an instant messaging app for your business. In fact, Infobip wholeheartedly promotes it as the most reliable space to tackle customer grievances with the snap of a finger.
Then, what does Infobip offer as a WhatsApp Business API provider? Well, it is all in the conversation.
Being one of the most reputed free apps for small business owners, Infobip endeavors to create the best conversational customer care experience for all shoppers on WhatsApp. Assuring 24×7 availability and quick resolutions, Infobip's target is to make use of this messaging app to the maximum limit.
This means you can connect with your customers across the globe at any given point in time, engage with your shoppers in meaningful and informative conversations while also converting them into returning customers.
Most of all, Infobip makes sure that your business is ever-growing, ever-thriving with automated flows and chatbots. Hence, there is no doubt about it being one of the best apps for online business startups in the market.
Sign up from here!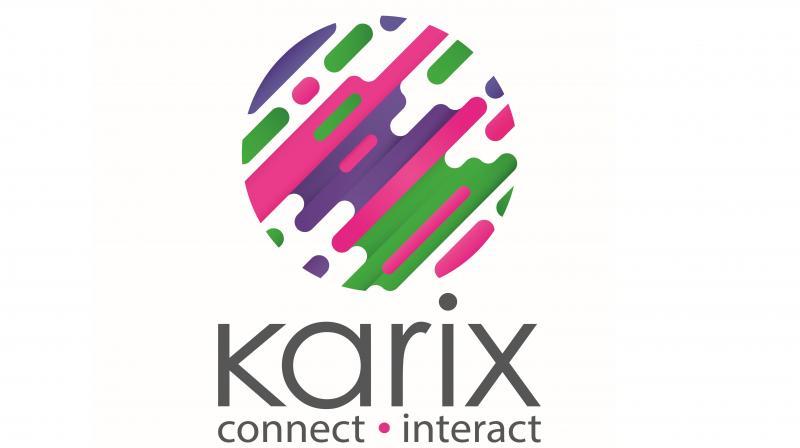 App name: Karix
WhatsApp Business: https://www.karix.com/whatsapp-business-api/
Sales contact: +91 22 40556161
Email: marketing@karix.com
Address: Tanla Solutions Limited, Platinum Tower, JLT Dubai, UAE
For small business apps such as Karix, time is of utmost essence. While many platforms appreciate WhatsApp for its popularity, Karix looks at the time-saving and cost-effective opportunities offered by this messaging app. To be precise, Karix encourages you to view WhatsApp as the best platform to start your digital store.
As a small business mobile app, Karix's advanced business tools help sift through complex or detailed messages and understand the moot point of the customer's query or grievance, so that you can allot the right agent for the task.
Prioritizing live support at all times, Karix's brilliant customer service suite promises you a group of efficient, conversational chatbots in tandem with equally adept human agents as well to make sure that your customer's experience with your support feature is spotless and perfect.
Contact from here!

App name: Valuefirst
WhatsApp Business: https://www.vfirst.com/whatsapp
Sales contact: +91 78279-71990
Email: marketing@vfirst.com
Address: Gurgaon, Haryana, India
This WhatsApp Business API provider does what its name suggests – putting a brand's value first in line, over everything else. One of the best free apps for small business owners, ValueFirst attempts to make one fact very precise and important to all businesses – that with WhatsApp, you can connect with nearly one-fifth of the population of the world.
With endless possibilities of boosting your brand, ValueFirst helps you build a greater audience on one of the most used chat platforms across the globe.
With ValueFirst, your priorities get sorted and organized in a seamless manner, with your primary target being to respond to each shopper immediately. For this, you get to customize automated responses, like pleasantries or order confirmations, along with reducing operational expenses.
ValueFirst's AI-powered bots are capable of interpreting the most complex of text messages at ease so that your business can clarify doubts and resolve issues with sheer accuracy. When all is said and done, doing business smartly becomes a motto of its own.
Ever since WhatsApp launched the Business API, our perceptions regarding small scale business ideas have transformed to a great extent. In fact, processing orders, fulfilling service requests, and talking to your customers has never been this smooth.
Although each of the platforms listed here is built for the purpose of WhatsApp CRM in the most fundamental sense, it is the kind of business you own that will finally help you decide the API provider you want to opt for.
Contact from here!
At the end of the day, the right WhatsApp Business API will guide you to overcome your shortcomings and build the best online business of your chosen niche.
Here are some examples providing WhatsApp API to start an online business. Here Vepaar app is providing WhatsApp API integrated online business solutions. So, start your online business using WhatsApp without taking much time.